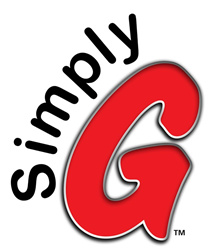 "You will gain access to me in a variety ways – right through your phone," said Reynolds. "The new app also connects to different languages, so regardless of whether you're in Germany, Austria, or the U.S., the app will translate."
Los Angeles, CA (PRWEB) September 30, 2014
Neil Haley, The Total Tutor and host of the Simply G Radio Show, recently interviewed GJ Reynolds to find out about the recently launched Simply G Phone App. The interview focuses on the purpose and functionalities of the new app, how to download it, and how it keeps users connected to Reynolds.
Reynolds shared on his show how everyone has a smart phone, which often takes the place of a computer for an increasing number of people. Reynolds himself is able to run his business almost entirely from his phone. With millions of options for mobile apps to download, Simply G was tasked with simplifying the content on the desktop website, making it as user-friendly as possible, and ensuring it provides a value-added platform for its many visitors.
Simply G Media recently launched the Simply G phone app for iPhone and Android; Reynolds is very excited about the release, as he shared in the interview with Neil Haley.
"As an entrepreneur who places high importance on staying connected with my followers, it was crucial to develop a mobile app that catered to this need," said Reynolds. "We're beyond excited for the official launch and are excited to hear feedback from each person whom downloads the app. Our goal is to make it as easy as possible to connect with us on a personal and professional level, whether at home or on the go."
All of GJ Reynolds' social media sites are connected to the app, which aggregates the content into a compact, efficient mini-webpage. It is slated to become the number one place to find Simply G updates, information on special events, training opportunities, promotions, merchandise and special promotions. To download the app, you may go to any of the smart phone platforms or to http://simplyg.com/download-simplyg-phone-app
"You will gain access to me in a variety ways – right through your phone," said Reynolds. "The new app also connects to different languages, so regardless of whether you're in another part of the world such as the UK, Netherlands, Ireland, Finland, Sweden, Germany, Austria to name a few and/or the U.S., the app will translate."
For more information on the Simply G Media Network and to listen to the interview please visit http://simplyg.com/media/simplyg-radio/
GJ Reynolds is a former US Army Sergeant and an original founding member of ViSalus and is now a 5-Star Ambassador, Vi Millionaire with ViSalus, and CEO of Simply G Media. He has written a book titled The Playful and Powerful Warrior Within You! and holds the distinction of completing the Dale Brown Challenge by working out for over 1000 days straight. Reynolds is active on the Project 10 Challenge and is having continued success. He is also ranked in the top ten percent of people in social media.
Simply G Media Network was founded in 2012. Simply G Media Network has a syndication of 100 plus stations and countries. Syndication is on both terrestrial and internet based stations. Simply G Media Network also has its very own call sign, WSG-DB (Simply G Digital Broadcast) and has a rapidly growing global listening audience. To learn more, visit http://www.simplyg.com.