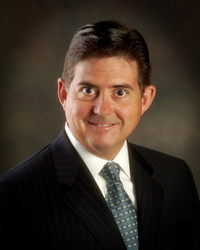 'Whatever your policy, you should feel comfortable explaining to the DOL or IRS why it's good for the plan and the participant.'
Pittsbrugh, PA (PRWEB) May 14, 2014
With uncashed retirement plan checks piling up on desks across the country, and the IRS and Department of Labor offering little in the way of guidance regarding these checks, Inspira president Lowell Smith has written a whitepaper to help providers and plan sponsors navigate this process.
"Uncashed checks are a major problem in the retirement industry, and the issue is only growing," said Smith, who has 30-plus years of retirement and financial services experience, including a nine-year stint with to Department of Labor. "It's a problem that should be easily solved, but without guidance from legislative bodies it's really a guessing game."
The purpose of the whitepaper, titled Making Sense of the Uncashed Retirement Plan Check Dilemma, is to give providers and plan sponsors the information they need to institute a process with which they are comfortable. The paper covers plan asset considerations, the issues arising from a "Float" arrangement, searching for recipients and, finally, moving the funds.
With so many layers to the issue, Smith stresses that the most important part of any uncashed check policy is consistency and documentation. This includes not only the procedure, but the rationale behind that procedure.
"Regardless of how a provider or plan sponsor decides to handle uncashed checks, they need to take a 'best-practices' approach and put a policy in writing," he said. "Whatever your policy, you should feel comfortable explaining to the DOL or IRS why it's good for the plan and the participant."