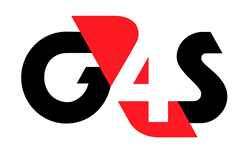 "We have developed a trusted partnership with CTS, and we are honored to be able to continue our mission of securing and protecting the assets and citizens of Connecticut."
Omaha, Nebraska (PRWEB) May 14, 2014
Award winning security and communications integrator, G4S Technology LLC, has been awarded a contract renewal with the State of Connecticut to continue to provide ongoing operations, maintenance and 24/7/365 help desk support for the Connecticut Telecommunications System on their public safety network.
G4S Technology originally designed installed, and tested this ground-breaking network that was the first in the nation to be 100% dedicated to public safety in 1996. Over the past 18 years, they have continued to operate and maintain the network along with providing round the clock help desk support to the state. In late 2013, G4S Technology implemented an upgrade that brought the network from a legacy radio network to an IP based solution which increased the effectiveness and longevity of the network. This latest contract extension will continue through 2016.
"The CTS Project is very important to G4S Technology. We are proud of the work we have done on this 100% public safety network with the good people of Connecticut, over the past 18 years," said Sam Belbina, President of G4S Technology. "We have developed a trusted partnership with CTS, and we are honored to be able to continue our mission of securing and protecting the assets and citizens of Connecticut."
About G4S Technology
G4S Technology goes beyond systems integration by partnering with our clients in a collaborative manner that effectively mitigates risk and maximizes return on investment. We provide our communications, commercial, industrial, healthcare and government clients a single source of expertise for all their communications and security needs. From development and design through installation and ongoing maintenance, we are a true partner for life, creating sustainable solutions that exceed client expectations both now, and for many years to come.
G4S Technology has deployed over two million fiber miles in more than 200 rural and metropolitan areas and completed over 1,500 electronic security systems projects in the United States, Europe, Asia, Central America and the Middle East.
Headquartered in Omaha, Nebraska, G4S Technology is managed by executives from the telecommunications, construction and security industries. The company is a leader in providing innovative, turnkey solutions for advanced communication and security systems.
About G4S
G4S is the world's leading security solutions group, which specializes in outsourcing of business processes in sectors where security and safety risks are considered a strategic threat.
G4S is the largest employer quoted on the London Stock Exchange and has an additional stock exchange listing in Copenhagen.
G4S has operations in more than 120 countries and more than 620,000 employees. For more information on G4S, visit http://www.g4s.com or http://www.g4s.us
For further inquiries, please contact:
Laura Kocher, Marketing Manager (402) 233 7570
Laura(dot)kocher(at)usa(dot)g4s(dot)com