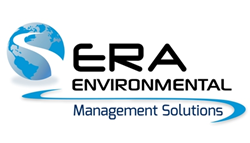 ERA Environmental Management Solutions has always made protecting our clients information our number one priority.
(PRWEB) May 14, 2014
Recently, the U.S. Government issued security warnings about the Heartbleed Bug as well as for anyone who uses Internet Explorer (versions 6 to 11) to access and view websites and other online programs.
The Heartbleed Bug refers to a serious vulnerability in the popular OpenSSL cryptographic software library which is used by many services to transmit confidential information online. ERA's software platform uses a more secure cryptographic source which is not affected by the Heartbleed Bug.
In addition, Internet Explorer contains a recently-discovered coding vulnerability that could allow an attacker to use a malicious website to remotely control the compromised computer. ERA's EMS platform was moved onto the Cloud last year, enhancing its existing security and data handling capabilities with PEER 1 Hosting's enterprise-grade VMware public cloud platform, Mission Critical Cloud. As a result, ERA's website, online information, and all of its online services are protected from this vulnerability. ERA's customers can safely continue to use their ERA-EMS, visit the ERA website and blog, and contact ERA online using Internet Explorer.
The ERA-EMS platform features extra layers of server redundancy and backups, ensuring that clients' data is doubly protected against natural disasters and service disruptions. Mission Critical Cloud's multiple server layers ensure that the EMS will always be available at full capacity, even during backups and upgrades, without slowdown.
"ERA Environmental Management Solutions has always made protecting our clients information our number one priority" promises ERA CEO Sarah Sajedi. All information, from users' personal data, to on-site activities, to confidential business intelligence is carefully guarded by bank-level security protocols both physical and digital. Our programming team has reviewed ERA's security protocols and concluded that ERA's EMS platform is immune to the Heartbleed Bug and Internet Explorer exploits.
About ERA Environmental Management Solutions
ERA Environmental Management Solutions specializes in web-based environmental management software for the automotive, oil and gas, and manufacturing industries. ERA's software combines more than 20 years of environmental compliance expertise with cutting-edge technology to provide environmental managers with the most accurate environmental and chemical data through a unique data transfer system for 3rd party vendors. ERA's software has been implemented globally by some of the world's most successful manufacturers, including Volkswagen, Oshkosh, BMW, Toyota, Power Service, Nalco, and Martin Resources.