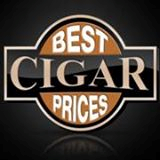 It's an honor to be able to offer our customers a refreshing new take on some of the most prestigious cigar brands in the world. - Greg Fox, C.O.O. of Best Cigar Prices
Drums, Pa (PRWEB) May 15, 2014
Leading online cigar retailer Best Cigar Prices is proud to introduce the two latest additions to their growing line-up of 4 1/2 x 60 ring gauge Robolo cigars: the Montecristo White Label Robolo and Vega Fina Robolo.
After the enormous success of the company's Romeo y Julieta 1875 Robolo, the adaptation of these two brands for the Robolo vitola was a natural choice. Designed to deliver maximum flavor through an exceptionally cool burn and easy draw, the compact Robolo size lends itself perfectly to the mild and creamy flavors of the customer favorite Montecristo White Label and Vega Fina cigars. The new Robolo-sized versions of these highly-rated cigars are exclusively available at Best Cigar Prices.com.
"We are extremely excited about the release of our new Robolos," said Greg Fox, C.O.O. Of Best Cigar Prices.com. "It's an honor to be able to offer our customers a refreshing new take on some of the most prestigious cigar brands in the world, and we took great measures to ensure that the final products would be ones that lived up to these brands' reputation as two of the finest cigars available."
The Montecristo White Robolo and Vega Fina Robolo cigars are currently available in boxes of 20, joining Best Cigar Prices' wide selection of Robolo cigars including other best-selling national brands such as Romeo y Julieta 1875 and Alec Bradley Tempus. Also slated for release this year are Robolo-sized versions of H. Upmann 1844 Reserve, Brick House, Edge by Rocky Patel, and Gran Habano by George Rico. For more information on these brands or other Robolo cigars, please visit http://www.BestCigarPrices.com or call 1-888-412-4427.
About Best Cigar Prices.com:
BestCigarPrices.com is the premier online retailer of premium cigars and cigar accessories, offering a wide selection of handmade cigars, machine-made cigars, cigar humidors, lighters, cutters, and more at discount prices. BestCigarPrices also offers weekly email deals and free bi-monthly catalogs showcasing their latest products, cigar samplers, and specials, as well as customer support 7 days a week.