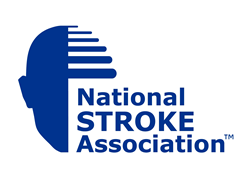 More education and awareness of SSDI can help ensure stroke survivors make informed choices.
Belleville, IL (PRWEB) May 15, 2014
Nearly one-third of stroke survivors who were denied Social Security Disability Insurance (SSDI) benefits at the initial application level reported they abandoned the appeal process due to challenges navigating the program. This is according to a survey conducted by National Stroke Association and Allsup, a nationwide SSDI representation company. The organizations released the preliminary survey findings in observance of Stroke Awareness Month in May.
Of the approximately 1,200 individuals who responded to the survey, 857 were stroke survivors. Among stroke survivors, 64 percent had applied for SSDI benefits due to the impact of their stroke. Of those, 37 percent were initially denied. While most did file an appeal for their disability benefits, 27 percent said they abandoned the process because they did not have help, found the SSDI application too stressful, or missed the 60-day appeal deadline.
"Most initial SSDI claims are denied," said Mike Stein, assistant vice president of claims for Allsup. "It's a shame when people with valid claims who are eligible for benefits give up because they don't have help or feel the process is too stressful. An expert SSDI representative can help a claimant determine whether or not they should appeal, alleviate the stress of the appeals process and ensure all the deadlines are met."
The survey also found that about one-fifth of stroke survivors opted for early retirement and its accompanying penalties, which can reduce a monthly Social Security retirement benefit by 30 percent. Nearly one-third of those who opted for early retirement said they were not aware of the availability of SSDI benefits, which could protect full retirement benefits. To see Allsup's explanation of the full range of SSDI benefits, click here.
"Understanding the process of applying for SSDI as well as the benefits and long-term implications of the choices made around retiring versus collecting SSDI are extremely important for stroke survivors and their families," said Laura S Beving, manager of stroke survivor and caregiver education and outreach, National Stroke Association. "The survey data indicates that some stroke survivors could be missing out on benefits they paid for while they were working. Taking early retirement has an impact that will last the rest of their lives. More education and awareness of SSDI can help ensure stroke survivors make informed choices."
Stroke Recovery and SSDI
Some people recover completely from strokes, but more than two-thirds of survivors will have some type of disability, according to National Stroke Association, including hemiplegia, aphasia and vision challenges. For more information on Stroke and SSDI, visit National Stroke Association's website here.
To contact Allsup regarding a free disability application or appeal review, click here.
For information on National Stroke Awareness Month activities, visit the Stroke Awareness Resource Center at Stroke.org.
ABOUT NATIONAL STROKE ASSOCIATION
National Stroke Association is the only national organization in the U.S. that focuses 100 percent of its efforts on stroke by developing compelling education and programs focused on prevention, treatment, rehabilitation and support for all impacted by stroke. Visit http://www.stroke.org for more information.
ABOUT ALLSUP
Allsup is a nationwide provider of Social Security disability, veterans disability appeal, Medicare and Medicare Secondary Payer compliance services for individuals, employers and insurance carriers. Allsup professionals deliver specialized services supporting people with disabilities and seniors so they may lead lives that are as financially secure and as healthy as possible. Founded in 1984, the company is based in Belleville, near St. Louis. For more information, go to http://www.Allsup.com or visit Allsup on Facebook at http://www.facebook.com/Allsupinc.