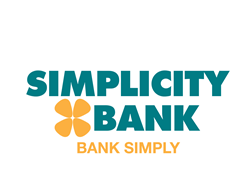 Covina, CA (PRWEB) May 22, 2014
Local community organizations, non-profits, other philanthropic groups and supporters of these groups are invited to nominate California-based organizations who do great work in their communities through Simplicity Bank's Facebook page. Facebook fans and supporters of nominated organizations will then get to vote on which organizations should receive a donation. The six organizations with the most votes will each receive a $1,000 donation.
Beginning on May 19, 2014, Simplicity Bank's Facebook page will begin accepting nominations. The deadline for nominations is May 30, 2014. Voting will begin on June 2, 2014. The six winners and recipients of $1,000 donations will be announced on June 16, 2014.
Anyone wishing to participate in the nomination and voting process is invited to become a fan of Simplicity Bank on Facebook. For more information about Simplicity Bank and the "Your cause. Our Cash" Facebook contest, please visit http://www.SimplicityBank.com/YourCause or http://www.Facebook.com/SimplicityBank.
About Simplicity Bank
Simplicity Bank, a wholly owned subsidiary of Simplicity Bankcorp, Inc. is a community leader driven by its mission to simplify the banking experience and its commitment to volunteerism and philanthropy with local non-profits and businesses through Southern California. For over 60 years Simplicity Bank has provided financial services for customers and the communities it serves with a safe, simple and secure way to bank. For more information about Simplicity bank, please visit http://www.SimplicityBank.com.