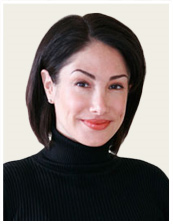 New York, NY (PRWEB) May 14, 2014
Renowned cosmetic physician Leslie Gerstman has moved her New York medical spa from SoHo to the Upper East Side near Central Park. The new office will include larger rooms and a waiting area designed to ensure patient comfort. With its re-designed space and convenient, aesthetic neighborhood, Dr. Gerstman's new office is sure to see a great increase in its already-popular business.
"After practicing in SOHO for 10 years it was time to expand our market," Dr. Gerstman stated when asked about her decision to move. "We stumbled upon a beautiful old townhouse owned by the Pucci family and couldn't resist. With a stunning working fireplace, crown molding, and a short walk to the Plaza, it is a dream come true!"
Located at 24 East 64th Street, the office is easily accessible for patients living in most areas of New York City and offers lots of nearby amenities for patients travelling from different states and countries. The fact that it is just a short walk from some of the most visited landmarks in New York City including but not limited to: Central Park, Lincoln Center, Columbus Circle, the Plaza Hotel, among others, adds to its special appeal.
Since 2004, Dr. Leslie Gerstman has been known as the leading aesthetic medicine physician in New York City. Dr. Gerstman's medical spa is known for utilizing holistic methods and implementing non-invasive procedures to create naturally younger looking results. Cosmetic procedures, which include Botox, Juvederm, CoolSculpt, are all performed by Dr. Gerstman. Whether you need a one-time procedure or several treatments, Dr. Gerstman will work with you to come up with a solution tailored to your specific needs.
Dr. Gerstman advocates for cosmetic treatments that provide natural looking results. She is known for her focus on her patients first, taking into account their specific requests and producing exceptional cosmetic results. To learn more about her practice or to schedule an appointment call (212) 966-3991 or go to http://www.drgerstman.com.
###