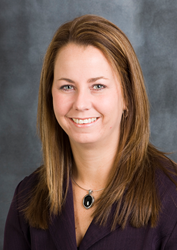 There is nothing greater than being acknowledged by those who share the same passion for working with and helping children.
Edwardsville, IL (PRWEB) May 14, 2014
The Pediatric Pharmacy Advocacy Group (PPAG) awarded Southern Illinois University Edwardsville's Lisa Lubsch its 2014 Presidential Citation for service during its annual meeting May 2 in Nashville. Lubsch, PharmD, is a clinical associate professor in the Department of Pharmacy Practice at SIUE's School of Pharmacy.
The PPAG is celebrating its 35th year and has nearly 1,000 members worldwide. The organization is dedicated to improving medication therapy in children.
"I'm surprised, delighted and honored to be recognized in this way by a group of my true pediatric pharmacy peers," said Lubsch. "There is nothing greater than being acknowledged by those who share the same passion for working with and helping children."
Lubsch is also a clinical pharmacy specialist at SSM Cardinal Glennon Children's Medical Center in St. Louis. Serving in her second term on the PPAG's executive committee, Lubsch helped plan the organization's recent conference and was surprised to be the recipient of the award. She previously volunteered as chair of the group's education committee.
Lubsch, who is just returning from maternity leave after the birth of her first child, has been working for nine years at Cardinal Glennon in partnership with pulmonology and general medical teams.
"Our (SIUE School of Pharmacy) students are so eager to learn and to embrace the challenges inherent in pediatric pharmacy," she said. "The students come with me to Cardinal Glennon and gain advanced pharmacy practice experience toward their doctorate in pharmacy degree.
"Children are unique because they require different dosages (than standard adult dosages) that are based on their size. It's a mathematical challenge. I love it."
Many of the patients Lubsch and her students treat face chronic conditions such as asthma and cystic fibrosis.
Lubsch earned her PharmD from St. Louis College of Pharmacy in 2001. She performed her pediatric pharmacy residency at Texas Tech University's Health Sciences Center School of Pharmacy in Amarillo.
In January, the Pediatric Pharmacy Advocacy Group appointed Lubsch to lead the PPAG-University initiative to prepare pharmacists for pediatric board certification with exams beginning in spring 2015.
SIUE School of Pharmacy: Today's pharmacists improve patients' lives through the medication and education they provide. Dedicated to developing a community of caring pharmacists, the SIUE School of Pharmacy curriculum is nationally recognized as a model that offers students a unique combination of classroom education, research, community service and patient care. The School of Pharmacy's areas of excellence include the Center for Drug Discover and Design; chronic pain research and practice; and diabetes research and practice. As the only downstate Illinois pharmacy doctorate program, the SIUE School of Pharmacy is addressing the growing need for highly trained pharmacists in a rapidly growing field.