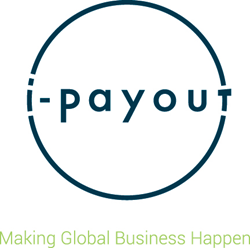 Coral Gables, FL (PRWEB) May 14, 2014
In the wake of recent security breaches in the financial and technology sectors, leading digital global payment provider i-payout™ is slated to launch a new micro-chipped smart card in June 2014. The smart cards will feature innovative security measures to combat fraud and protect the consumer, such as an embedded microchip and a unique single-use code for each transaction. i-payout™ has already aligned itself as a leading innovator in security within the financial industry, providing extensive security platforms and preventative systems to protect users from fraud.
Smart card services are part of a current international technological revolution seeking to make financial transactions more convenient and secure. The expansion of the smart card service to the United States through i-payout™ heralds a new age of digital payment and finance, one which puts financial security and reliability at the forefront.
The United Kingdom is currently utilizing these "chip and PIN" cards, which are a new generation of cards that encrypt and store data on an embedded microchip, creating a new code for each transaction and eliminating the risk of counterfeit or security bleeds. i-payout™ is positioning itself as the first large-scale distributor of these pre-paid smart cards in the United States.
The company already has several years of experience with smart cards, as they realized a security void within the industry early on. With the i-payout™ smart card service already available to most Asian and European countries, they are capitalizing on both the expansion of smart cards to the United States, as well as new and more effective card services that will enhance consumer transaction safety within the payment industry, in order to improve client and member experiences.
###
ABOUT i-payout™
Established in 2007, i-payout™ is a leading global player in the digital payments industry. The company's platform and services make it possible for organizations and their members to make and receive payments anywhere in the world at any time, via multiple options, with ease and convenience. i-payout™ has focused expertise and capabilities to address the specific needs of business verticals, including Multi-Level Marketing, Direct Selling Associations, unions, and the legal industry. For more information on i-payout™, please visit http://www.i-payout.com.