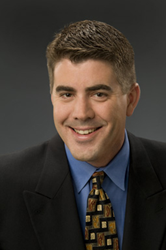 I believe Jim has the perfect blend of relationship management and strategic vision that we need at this point, and I look forward to working with him to open up new opportunities in the market.
Denver, CO (PRWEB) May 15, 2014
SimpleSignal, Inc., the leading cloud-based Unified Communications and Collaboration provider for business, today announced they have hired Jim Burnett as a Strategic Channel Manager. In his new position, Burnett will be responsible for supporting new and existing channel opportunities, as well as educating the partner community on SimpleSignal's expanding Unified Communications suite. A proven leader in strategic development and channel relationship management, Burnett brings over 20 years of experience to the rapidly growing SimpleSignal team.
For the past five years, Burnett has provided management consulting services for executives of high-growth businesses. In this capacity, he focused on organically building and growing opportunities, developing business plans, and implementing go-to-market strategies for both start-ups and established companies. Most recently, Burnett served as Chief Operations Officer at GAW Labs, a start-up telecommunications service provider based in Massachusetts, where he was responsible for the creation and management of the company's channel program for partners and wholesalers.
"SimpleSignal has the opportunity to become extremely dominant in the marketplace," said Burnett. "But it's going to take the right people and the right strategy. They have the people in place, and the relationships they've built with master agents, channel partners, and wholesalers are strong. Now it's a matter of the tactical execution of their strong strategic roadmap to take the business to the next level. That's where my core competencies will really add value to this team."
Along with strategic development, Burnett will bring his understanding of the Google Apps space to SimpleSignal and assist the company in its continued efforts to drive into that market. Over the past year, the company has expanded its Unified Communications offering to include deep integration with Google Apps and other SaaS-based offerings. Burnett says he sees a real opportunity for growth and looks forward to continuing the development of these integrations and helping channel partners extend these services to their customers.
In addition to its integration into Google Apps, SimpleSignal provides a growing suite of Unified Communications solutions including cloud-hosted PBX, SIP Trunking, mobility, integrated voice-powered applications and cloud services to tens of thousands of business customers throughout the United States and Canada. The company has been expanding quickly and has been named to Inc 5000's list of fastest growing private companies for the past three years. SimpleSignal's rapid growth is the driving force behind its addition of Channel Managers and operations personnel in recent months.
"Our strategic partnerships with the channel, master agents and wholesalers are an integral part of our overall business model," said Michael Sterl, Executive Vice President for SimpleSignal. "I believe Jim has the perfect blend of relationship management and strategic vision that we need at this point, and I look forward to working with him to open up new opportunities in the market."
About SimpleSignal
SimpleSignal provides cloud-based Unified Communications and Collaboration services, delivering voice, video, and mobile communications to thousands of satisfied business customers globally. The company provides the most innovative and advanced FMC and mobile PBX capabilities in the industry using its Broadsoft platform, and is one of the first companies ever to extend video PBX telephony over iPads, iPhones, and Android mobile devices that can connect with any brand of video conferencing equipment. SimpleSignal's video conferencing product provides all the power and features of Polycom's premise-based video conferencing systems in a fully-outsourced video as a service (VaaS) solution without on-premise video infrastructure. SimpleSignal is also investing heavily in integrations with Microsoft Lync, Google Apps and other SaaS solutions. For more information, visit http://www.simplesignal.com, check out the company blog at http://www.simplesignal.com/blog, or connect at facebook.com/simplesignal and twitter.com/simplesignal.