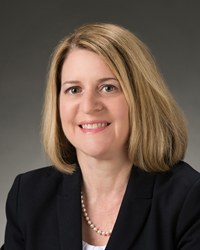 Hartford, CT (PRWEB) May 13, 2014
The Connecticut Health Council, a strategic initiative of the MetroHartford Alliance, is pleased to announce the appointment of Amy Hewitt Cunningham as its first executive director. The Council, established in December of 2012, is comprised of a network of health sector leaders throughout the state. The focus of the Council is to promote Connecticut as a center of health excellence and support the development of businesses and initiatives that will enhance health care and wellness both locally and nationally. Ms. Cunningham starts in her new role today.
"Amy brings a superb set of skills and experience that will help drive the reputation of Connecticut as a center of health excellence," says Oz Griebel, president and CEO of the Alliance, which helped launch the Council and provides operational and strategic support.
Ms. Cunningham comes to the Connecticut Health Council from Rensselaer Polytechnic Institute, Hartford campus where she most recently served as the acting director of Enrollment Management and Marketing. Prior to that, Ms. Cunningham spent 13 years with AstraZeneca Pharmaceuticals, Inc. as a pharmaceutical sales specialist. She received her Master of Business Administration degree from the University of Hartford and her Bachelor of Science degree from Central Connecticut State University where she serves on the Alumni Association Board of Directors. Ms. Cunningham also serves as an executive officer on the Connecticut ACE Women's Network, a professional national organization for women in higher education.
###
The mission of the Connecticut Health Council is the continued development of the health sector in Connecticut as one that attracts and retains tremendous talent, creates and leverages partnerships among organizations and provides the foundation for a robust and thriving economy.