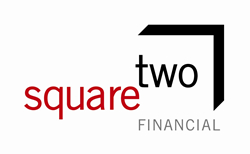 'At Fresh View Solutions, we understand that every situation is unique. That is why we take a fresh view toward debt resolution.' - Mark Erickson, SVP of SquareTwo Financial's commercial division
Denver, CO (PRWEB) May 14, 2014
SquareTwo Financial, a leader in the $100 billion asset management and recovery industry, today announced that the company has renamed its operating unit that helps small business owners find practical solutions to their unsettled debt obligations. Fresh View Solutions, formerly named CACSI, is a subsidiary of SquareTwo Financial that works with small businesses to create payment arrangements appropriate for each customer's situation.
Fresh View Solutions is built on the philosophy that every customer situation is different, and the company's first priority is to create fair and tailored payment solutions for each and every commercial customer. Fresh View Solutions will adhere to SquareTwo Financial's "Fair Square Promise," the company's pledge to treat all customers fairly and with respect.
"At Fresh View Solutions, we understand that every situation is unique. That is why we take a fresh view toward debt resolution," said Mark Erickson, senior vice president of SquareTwo Financial's commercial division. "We understand that many small business owners struggle financially at some point, and we are committed to helping our small business customers get back on their feet by working with them to restructure and repay their delinquent financial obligations."
"Small businesses are the backbone of the American economy, and working with small business owners and their customers is an important part of our overall business strategy," said Paul A. Larkins, president and CEO of SquareTwo Financial. "We plan to increase our efforts within the small business sector, and we're excited to move forward with a new name that better reflects our commitment to this important market."
For more information about Fresh View Solutions, visit http://www.freshviewsolutions.com. For more information about SquareTwo Financial, visit http://www.squaretwofinancial.com.
About SquareTwo Financial:
SquareTwo Financial is a leader in the $100 billion asset recovery and management industry. Through its award-winning technology, industry-leading security and compliance practices, SquareTwo Financial creates a more effective way for companies and consumers to resolve their debt commitments. Lenders in the Fortune 1000 trust SquareTwo Financial to manage their debt portfolios. In all of its recovery efforts, SquareTwo Financial is committed to delivering the Fair Square Promise, the company's pledge to treat each customer with fairness and respect. SquareTwo Financial is based in Denver, Colo. Visit http://www.squaretwofinancial.com for more information.