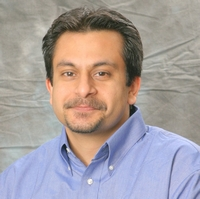 Plainfield, IL (PRWEB) May 15, 2014
Asif Rehmani, SharePoint Server MVP, Microsoft Certified Trainer, and founder of SharePoint training company (SharePoint-Videos.com) will speak at the SharePoint Saturday Chicago Suburbs event on Saturday, May 17, 2014.
SharePoint architects, developers and information workers all gather this Saturday for SharePoint Saturday, Chicago Suburbs. SharePoint Saturday events provide an educational, informative and lively day filled with sessions from respected SharePoint professionals and MVPs covering a wide variety of SharePoint topics. SharePoint Saturday is free, open to the public and provides a great opportunity for SharePoint users of all levels to immerse themselves in their local SharePoint community.
Asif Rehmani will speak from 9:00 - 10:15 am in Room 216 about no-code development options for Power Users in SharePoint 2013. During this session, Rehmani will talk about the great developer story with the introduction of Apps in SharePoint 2013, specifically exploring the different no-code options available for developers to build powerful solutions in SharePoint 2013.
Click here to register for the event.
About Asif Rehmani
Asif Rehmani is a SharePoint Server MVP, Microsoft Certified Trainer MCT, and Consultant. He has been a speaker on SharePoint topics at several conferences around the world including Microsoft's TechEd, SharePoint Conference, SPTechCon, SharePoint Connections, Best Practices Conference, SharePoint Saturdays, SharePoint Roadshows and more. He is co-author of the books "Professional SharePoint Designer 2007", "Beginning SharePoint Designer 2010" and "Real World SharePoint 2010" by Wrox publications. Rehmani is founder of SharePoint-Videos.com a company that empowers SharePoint users by providing online SharePoint education and support for SharePoint end users and administrators. http://www.SharePoint-Videos.com
About SharePoint Saturday Chicago Suburbs
​​​​​​​​​​​​​​​​​​​​​​SharePoint Saturday Chicago Suburbs was formed as an event hosted by the Chicago Share-A-Pint group of Downer's Grove and the Elgin SharePoint Users Group. The groups' mission is to provide a free, local opportunity for people to learn about SharePoint and network with other SharePoint users/admins. http://www.spschicagosuburbs.com/