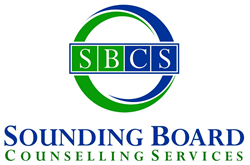 Weddings last a day. Marriages can last a lifetime.
Toronto, Ontario (PRWEB) May 14, 2014
April showers bring May flowers.
What better time to plan a summer wedding! After all, summer is the most popular season to have a wedding. The sun is out and the temperature is warm. No more cold days of winter. Couples have the option of having a reception inside or outside. Friends and family from afar will have an easier commute and there are more choices for a summer honeymoon.
With planning a wedding, there are so many things to decide including the number of guests, the type of flowers, wedding colours, center pieces and of course, the menu. And this is only the tip of the iceberg! There still needs to be phone calls to book the church, reception hall, photographer, caterer, limo driver, and quite possibly the divorce lawyer.
Wait. Divorce lawyer?
This is not to say that weddings are not beautiful celebrations of two people coming together. They are! And divorces can result from weddings that occur any time of the year. However, with summer being the most common season that people get married, couples need to look at some statistics before walking down that aisle. According to the American Psychological Association, "40 to 50 percent of married couples in the United States divorce. The divorce rate for subsequent marriages is even higher." (http://www.apa.org/topics/divorce/). In Canada, the Canadian Broadcasting Corporation claims, "the traditional definition of family is changing with four in 10 first marriages ending in divorce." (http://www.cbc.ca/news/canada/4-in-10-1st-marriages-end-in-divorce-report-1.953894).
Upon hearing the news of a couple divorcing, some people will be in shock and even dumbfounded. Others will try to speculate the reasons on why the marriage failed. As most people know, divorces occur for a number of reasons. Some reasons include a lack of commitment, little communication, constant arguing, infidelity, finances/debt, marrying too young, unrealistic expectations and abuse. In this day and age of social media and an ever changing economy, many new couples want to live the high life without putting forth the long years of hard work and sacrifice. Patience is not a virtue and household debt is ever increasing.
It is important for couples to remember that the day of the wedding is just another day. It is guaranteed it will start and finish in a 24 hour period. It's the relationship and marriage that needs to be taken more seriously. Weddings last a day. Marriages can last a lifetime. While there is no magic solution to having a long lasting happy marriage, couples need to get to know one another in many different aspects before walking down that aisle. Here are some topics to consider:
1. What is the best way to manage a budget? Will there be joint bank accounts? What about personal debt?
2. Are there any plans to have children? How many children? When in the marriage will this occur?
3. Which family will be visited on which holiday?
4. Who is responsible for specific chores and domestic duties?
5. How will vacations be saved and paid for?
6. How many times a month will there be "date night"?
While this list does not cover every essential topic, it is a good start to prepare for what lies ahead in the future.
Thomson Scarlett is a Psychotherapist who has been treating individuals and couples for the past six years in private practice. Thomson is the founder of Sounding Board Counselling Services which provides affordable counselling for individuals and couples in the Hamilton and Toronto area. Sounding Board therapists use humanistic and cognitive behavioural approaches and address such areas as low self-esteem, depression, anxiety, communication skills and anger management. Visit Sounding Board Counselling Services online at: http://www.soundingboardonline.com