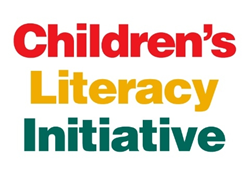 Philadelphia, PA (PRWEB) May 13, 2014
TO: City Editors, Education Editors, Photo Editors, Assignment Editors, News Directors and Broadcast Editors
WHAT: On Wednesday, May 14, members of the media are invited to join more than 100 expected attendees at the welcome reception for Joel Zarrow, Ph.D., new executive director at Children's Literacy Initiative (CLI), a non-profit organization which trains teachers to achieve literacy education for children in high-poverty, high-minority school districts, by the third grade. Christine S. Beck, Chairman, CLI, will deliver remarks.
Dr. Zarrow has dedicated nearly 20 years to improving the quality of education in urban public schools. He most recently launched and led the New Jersey Department of Education's efforts to effect an academic turnaround in 220 of the state's lowest-performing schools.
Dr. Zarrow is expected to speak on the importance of early childhood literacy, and his vision for continuing the advancement of CLI's mission throughout the Greater Philadelphia area and in other targeted communities, nationwide.
About Children's Literacy Initiative
Established in 1988, the Children's Literacy Initiative is headquartered in Philadelphia, Pennsylvania, and provides personalized, one-on-one teacher coaching, research-based literacy training, small group coaching, and leadership coaching for principals and teacher-leaders. In addition to its Philadelphia presence, the organization also maintains offices and provides training services in Camden, N.J., Newark, N.J., and Chicago, Illinois.
WHO:

Joel Zarrow, Ph.D., executive director, Children's Literacy Initiative
Christine S. Beck, chairman, Children's Literacy Initiative
More than 100 business leaders, community members, education advocates, and CLI staff members
WHEN: Wednesday, May 14, 2014
5:30pm – 7:30pm
WHERE: Children's Literacy Initiative
2314 Market Street, 3rd Floor
Philadelphia, PA 19103
###