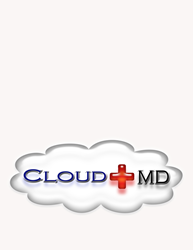 Las Vegas, NV (PRWEB) May 14, 2014
As medical marijuana becomes legalized across the United States, practitioners and dispensaries will be required to comply with current and new healthcare regulations at both state and federal levels – for example the required Colorado MMED reports that are due on a daily and monthly basis. Cloud+MD Office is the perfect starting point for operational software that meets the needs of Medical Marijuana dispensaries as it already complies with current state and federal regulations for HIPAA, 5010, ICD-10 and security. It offers a fully integrated and interoperable suite of medical software and services designed for healthcare providers by experienced healthcare professionals, analysts and programmers, and it produces "Actionable Information" to help healthcare professionals optimize a wide range of business, patient health and pharmaceutical processes resulting in higher quality, greater efficiency, noticeable cost reductions and better patient care.
Current solutions within Cloud+MD Office that will be modified and utilized to support medical marijuana include advanced practice management, paten billing services, electronic medical records, electronic prescriptions management, electronic labs, medical inventory management, performance dashboards and analytics, a group of patient financial services, a series of capabilities known as "Cross Border Verticals" to optimize critical functions and a unique set of innovative solutions to address operational needs within a medical marijuana dispensary that reduce errors, increase speed and accuracy and improve operational decision making.
Mr. Michael DeLaGarza, CEO of Cloud-MDs stated, "This announcement compliments our new relationship with HEMP, Inc. by offering new capabilities and services for medical marijuana practitioners and dispensaries that will help them improve their bottom lines and more easily deal with the ever changing healthcare landscape imposed by current and new state and federal regulations which place significant burdens on medical businesses."
For further information about Cloud Medical Doctor Software Corporation, go to http://www.cloud-mds.com or mdlg(at)cloud-mds(dot)com.
Cloud Medical Doctor Software Corporation (Cloud-MD) (OTCQB: NSCT), trades on OTCQB, the venture stage marketplace for companies that are current in their reporting with a U.S. regulator (SEC). Investors can find real-time quotes and market information for the Company on http://www.otcmarkets.com.
Certain statements in this press release that are not historical facts are "forward-looking statements" within the meaning of the Private Securities Litigation Reform Act of 1995. Such statements may be identified by the use of words such as "anticipate," "believe," "expect," "future," "may," "will," "would," "should," "plan," "projected," "intend," and similar expressions. Such forward-looking statements involve known and unknown risks, uncertainties and other factors that may cause the actual results, performance or achievements of Cloud Medical Doctor Software Corporation (the Company) to be materially different from those expressed or implied by such forward-looking statements. The Company's future operating results are dependent upon many factors, including but not limited to the Company's ability to: (i) sell its software; (ii) build the management and human resources and infrastructure necessary to support the growth of its business; (iii) competitive factors and developments beyond the Company's control; and (iv) other risk factors discussed in the Company's periodic filings with the Securities and Exchange Commission, which are available for review at http://www.sec.gov under "Search for Company Filings."