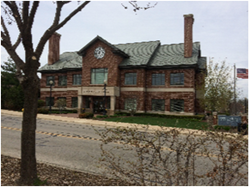 [The new office] will be a key enabler to build even better relationships.
Chicago, Illinois (PRWEB) May 15, 2014
Ameritest is excited to announce the opening of its Chicago area office. This is the next growth step as Ameritest approaches its 25th year. Chuck Young, the founder and CEO of Ameritest, comments: "We have a lot of existing and potential clients in the midwest and this will be a key enabler to build even better relationships."
The office will be located in downtown Downers Grove with facilities to host small conferences.
"Beyond giving us a centrally located office to further grow, this new office will allow us to host clients to share the latest learning on what drives impactful brand creative," says Ralph Blessing, Managing Director. "We now have key staff in Seattle, Dallas, Chicago and Albuquerque which puts us in easy reach of all our clients."
About Ameritest
Founded in 1989, Ameritest has grown to be an industry-leading resource for global brands looking to maximize the effectiveness of their advertisements. The company has set itself apart by developing unique, proven methods of evaluating ad effectiveness and providing actionable insights for its growing client base. Its wide array of customized services include TV, digital, web, print, radio, package, out-of-home, and early phase testing, as well as brandscape and storyboard development and campaign tracking. For more information, please visit the company website at http://www.ameritest.net.