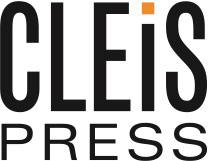 Ever-titillating —Library Journal on Cleis Press
(PRWEB) May 14, 2014
Erotic Trade Only has chosen Cleis Press as a finalist for Best Erotic Book Brand in their 2014 reader-chosen awards. Erotic Trade Only is the United Kingdom's leading adult industry magazine, and has been in circulation for over ten years. The winners are chosen by readers and real people in the industry, and anyone can vote for their favorites.
The awards, which recognize industry leaders and innovators from the past year, include diverse categories like "best store manager" and "best erotic brand," celebrating talent from every corner of the adult industry in the UK. In the category of "best erotic author," longtime Cleis Press writer Violet Blue is a finalist, alongside Cleis contributors Lucy Felthouse, KD Grace, and Kay Jaybee.
The winners will be announced live on Sunday 22nd June in Birmingham, UK.
Cleis Press publishes provocative, intelligent books across genres. Whether literary fiction, human rights, mystery, romance, erotica, LGBTQ studies, sex guides, pulp fiction, or memoir, if it's outside the ordinary, it's Cleis Press.
Cleis Press books are distributed by Publishers Group West in the US, and Turnaround in the UK.