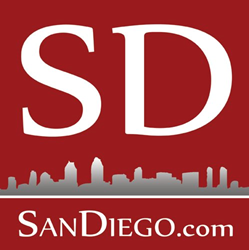 San Diego, CA (PRWEB) May 13, 2014
One of San Diego's great traditions throughout the years has been the offering of boat and jet ski tours for visitors and locals to take advantage of. With constantly nice weather, rich marine life and unique architecture all around, every day spent outdoors can be special and fun. Beginning this June, San Diegans and visitors alike will have a new kind of water adventure to experience with San Diego Jet Boat tours and thrill rides. Unlike a convention fishing or speed boat that uses propellers underwater, jet boats are propelled forward by using a pump to eject a jet stream of water from the back of the craft. Jet boats can be maneuvered easier and quicker than regular boats and can also perform quicker stops, which are referred to as crash stops. The San Diego Jet Boat team started providing these exhilarating rides over fourteen years ago as OZ Australia and is now bringing the fun over to our coastline with San Diego Bay Adventures!
While San Diego is known for its great selection of outdoor fun and activities, San Diego Jet Boat is being mentioned because it is truly unlike any other boat tours being offered throughout the city and is bound to bring a lot of energy and fun to the water when the rides start next month. The drivers are able to cruise at high speeds and perform stunts all while still placing an emphasis on safety for the passengers. Because the jet boat dock is located on Harbor Drive, it is very close to downtown resorts and the airport, so anyone visiting this summer will find planning a day of jet boating fun rather simple and convenient. The actual jet boat has a whopping 900 horsepower and will be giving guests high speed tours around some of San Diego's most attractive locations and throughout the San Diego Bay. Also offered is what is being called a ThrillStick and allows guests to take pictures of their high speed water ride for lasting memories. All in all, this new jet boat experience coming to San Diego sounds like a lot of fun indeed.
Going on now until the end of May, San Diego Jet Boat is offering a pre-registration discount, meaning that everyone who books a reservation by the 31st will receive a 20% discount on their first ride! There is already a ton of value in the normal booking price and a discount of this size is an insanely good deal, so book your first adventure with San Diego Jet Boat today!
About SanDiego.com:
SanDiego.com is one of San Diego's oldest and busiest travel and tourism websites, known as the local authority for all things San Diego. The author of this article, Anthony Murphy, is a native San Diegan who truly believes that there is no place more fun and exciting than beautiful San Diego!
Media Contact
Chris Parks
Editor - SanDiego.com