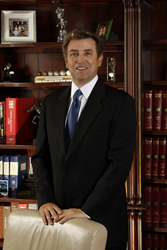 No Fees Until We Win
Fort Lauderdale Florida (PRWEB) May 14, 2014
South Florida law firm Ken M. Frankel P.A. announced that he reached a settlement of more than $2,700,000.00 for a Ft. Lauderdale woman and her three children injured in a motor vehicle accident in February of 2009.
According to the settlement members of the family sustained significant bodily injuries when they were hit by a negligent motorist on U.S. 57. The accident occurred as the family was driving back from Miami. The car the family was driving in was rear-ended while they were driving around 70 mph. The impact was so significant that it caused their vehicle to roll over. The mother and her three children all suffered severe injuries including several broken bones.
After the crash, the family contacted Mr. Frankel's Pompano Beach office for help. Mr. Frankel and his team are aggressive and experienced at assembling and analyzing data to prove their case. The case was settled after Mr. Frankel hired an expert Accident Reconstructionist. The expert Reconstructionist was able to demonstrate exactly how the accident occurred and ultimately demonstrate the liability of the negligent driver. Hiring the right experts early in the case can make all the difference.
For more information please contact Ken M. Frankel, P.A. at (877) 952-7274 or visit http://www.frankel-injury-law.com for a free consultation. Our office is located at 71 Northeast 27th Avenue, Pompano Beach, FL 33062.
If you've been injured through no fault of your own, the office of Ken M. Frankel is dedicated to recovering damages on your behalf. However, often cases result in a lower recovery and prospective clients should not assume their case will have as beneficial a result.