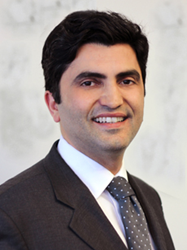 Rhinoplasty continues to be one of the most popular procedures.
Beverly Hills, CA (PRWEB) May 14, 2014
In response to a new report by the American Society of Plastic Surgeons, Dr. Babak Azizzadeh of the CENTER for Advanced Facial Plastic Surgery in Beverly Hills today shared his expert knowledge of the most in-demand cosmetic surgery procedures. The report stated that 15.1 million cosmetic surgery procedures took place in the United States in 2013—a 3 percent increase from 2012.
"Rhinoplasty continues to be one of the most popular procedures," Dr. Azizzadeh said. "Since the nose is such a prominent facial feature, it can greatly affect how a person feels about his or her appearance. However, the nose also plays an important role in breathing and tasting, so patients should always have open consultations with their surgeons to ensure the results of the surgery are both functional and aesthetically pleasing."
The Benefits of a Neck Lift
The American Society of Plastic Surgeon's also reported that neck lifts are on the rise. More than 55,000 people received neck lifts in 2013. Some of the most obvious signs of aging begin in the neck, and the surgery also complements the improvements made through a facelift. The procedure helps create a harmonious and balanced look.
"Aesthetic problems in the neck area include fat deposits, loss of skin elasticity, lax muscles, and aging of the sub-muscular system," Dr. Azizzadeh explained. "A customized neck lift addresses these issues to restore and revitalize your appearance. Each procedure needs to be tailored to an individual patient's features to achieve the most natural results. Male neck lifts are rising in popularity too, which demonstrates the importance of customizing a procedure for each patient."
Custom and Natural Results
Advances in technology and minimally invasive procedures have made cosmetic surgeries more accessible to those who want to enhance and alter their features. Good candidates for plastic surgery should already have a healthy self-esteem and realistic expectations about the surgery they choose.
"There's no one-size fits all surgery," Dr. Azizzadeh said. "Each patient has many different options, and at the CENTER we work together to develop a customized treatment plan for each individual. Surgery may fit the needs of some patients, but others may benefit from non-invasive methods, such as Ulthera skin tightening, or injectable fillers that smooth fine lines and wrinkles."
About Dr. Babak Azizzadeh
Dr. Azizzadeh is a world-renowned facial plastic surgeon who is recognized as a Top Doctor by US News & World Report. He completed a fellowship in facial plastic & reconstructive surgery at the prestigious Harvard Medical School, and is the author of five bestselling books, including Master Techniques in Facial Rejuvenation and Beverly Hills Beauty Secrets. Dr. Azizzadeh is also the director of the USC Facial Plastic Fellowship Program, and the director of the world renowned Cedars-Sinai Advances in Multispecialty Aesthetic and Reconstructive Surgery Symposium.
For more information about the expert facial plastic surgeon in Beverly Hills, contact the CENTER for Advanced Facial Plastic Surgery at 310.491.5945.