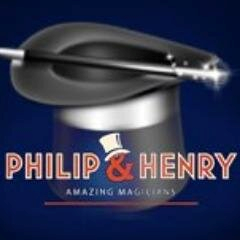 Help us get our anti-bullying message across to the kids in schools.
Amherst, New York (PRWEB) June 03, 2014
Philip and Henry Productions has been making kids laugh and smile for over a decade with their high-energy, comedy-magic shows. But the magic show company also loves educating the kids on important issues in the schools, like bullying. That's why P & H is starting an online fundraising project with GoFundMe so we can get our message across to the kids.
Donate to support an Anti-Bullying Themed Magic Show at http://www.gofundme.com/8zcnyo.
The goal with this project is to raise $50,000, which will allow Philip & Henry to put on a 45-minute Bullying-Awareness Magic Show for every state in the U.S. In other words, for every $1000 raised, a talented magician will visit a school in a different state to entertain and educate the kids about how to stop bullying in the schools.
In more recent years, P & H has raised awareness for various social issues with the help of corporate and non-profit fundraisers and sponsors. But with the arrival of these great online crowd-sourcing platforms, it's easier to get direct support from thousands of people who care deeply about raising bullying awareness.
Empower Philip & Henry Productions to get this important message across to kids by donating to the Funding Page or call 1-800-863-5738 to learn more about the anti-bullying campaign.