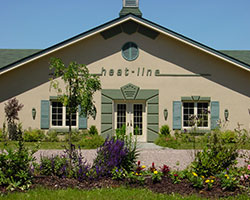 We believe that CARAPACE® offers a real solution for both municipalities and homeowners who want an economical and reliable way to protect waste and water systems from freezing.
Haliburton, Ontario (PRWEB) May 13, 2014
The long and brutal winter of 2013-2014 proved to be both trying and expensive for many Canadians and Americans; with high heating bills, frozen pipes and ice damage. Not only did Canadian's have to deal with colder than average temperatures, deep frost, damaging ice storms, and heavier and more frequent snowstorms; they also have had to endure cold winter temperatures that started earlier than normal and dragged on well into mid-spring in many areas of North America. Many cities and towns in Canada and the northern USA were left reeling from the adverse effect of this past winter as freezing temperatures played havoc with municipal water and sewage systems. Cold temperatures and unusually deep frost made it a struggle for some municipalities to keep buried lines from freezing and the water flowing. As a result, many are now looking at CARAPACE®, by Heat-Line Freeze Protect Systems (http://www.heatline.com), as an affordable, reliable and certified solution to protect municipal water lines from freezing.
CARAPACE®, an energy-efficient, high performance freeze protected water pipe was developed by Heat-Line to be used in applications where blasting or excavation was not possible or was cost-prohibited. CARAPACE® utilizes conductive polymer self-regulating technology, and can be fully insulated with ¾ inch thick or greater insulation sleeves and has optional thermostatic controls for maximum energy efficiency. Philmac fittings are often used on CARAPACE® pipes because of their superior quality and ease of use, but all standard fitting types will interface the systems. CARAPACE® offers significant savings in time and labour, as blasting or excavating below the frost line is not necessary. It is especially certified and suitable for use in municipal water systems and sewage systems, and has proven reliable even in sub-polar and circumpolar regions.
"As our minds try to put this brutally cold winter behind us, engineers and city planners are looking at Heat Line's CARAPACE® to put an end to any future problems with freezing. CARAPACE® is the only freeze protected and certified municipal water pipe in North America designed to prevent these problems in the future. CARAPACE® can pay for itself in one season saving cities and municipalities millions of dollars in water and sewage treatment," states Lorne Heise, CEO of Heat-Line Freeze Protect Systems.
"Maintaining and protecting water systems north of the 45th Parallel and in the far north, presents an even greater challenge, as deep frost remains in the earth," says Heise. "Frost depths that haven't been encountered for years have the potential to keep water pipes frozen well into July. Native and First Nation communities have suffered without flowing water for decades and with proper engineering and infrastructure need not suffer any longer. Keeping unprotected sewage and water systems operational is costing cities and towns millions as they work to keep the water flowing. In the north, thousands of homes and businesses still remain frozen, and municipal water and sewage systems are under stress as potable water must be kept flowing through taps and faucets to prevent freezing, even when the climate is getting warm above the ground. We believe that CARAPACE® offers a real solution for both municipalities and homeowners who want an economical and reliable way to protect waste and water systems from freezing," says Heise.
Contact Information:
Lorne Heise, CEO
Heat-Line Freeze Protect Systems
a division of Christopher MacLean Ltd.
1095 Green Lake Road
Carnarvon ON K0M 1J0
Local: 705-754-4545
Toll Free: 800-584-4944
About Heat-Line: A Canadian company that offers an extensive line of innovative, safe and energy efficient freeze protection products for the home and cottage, and for commercial, agricultural and industrial applications, Heat-Line designs, develops and manufactures advanced freeze protection systems for water lines, waste and water systems, pumps, tanks and trucks, using advanced self-regulating technology. Eliminate damaging water line freeze up and broken pipes efficiently and economically with cable heat trace systems from Heat-Line. Visit http://www.heatline.com or call 1-800-584-4944 to learn more about Kompensator, Frost-Line, Retro-Line, Paladin, and ArcticVent, CARAPACE®, and other quality Heat-Line products.