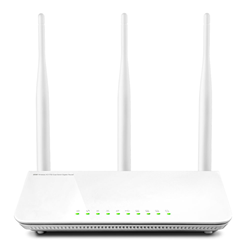 Now, we have tons of non-technical customers who are just looking to access information and content they otherwise wouldn't have access to.
Simpsonville, South Carolina (PRWEB) May 14, 2014
Sabai Technology today announced the release of an updated Sabai OS VPN Router firmware. Version 5.5 supports two new hardware models, including one with AC wireless. Feature updates include more secure OpenVPN standards, better port forwarding, an improved quality of service interface, and better VPN accelerator integration.
Beta users report seeing speed improvements from the firmware update, likely a result of the OpenVPN standards update. Additional speed improvements are gained with the addition of AC hardware to the VPN router lineup, currently the fastest wireless standard available. Called "the next generation WiFi," this AC router provides a supercharged dual band throughput of up to 1750 Mbps.
What has not changed in the firmware is the unique ease of setup that Sabai OS offers customers. The 3-step process for OpenVPN gives the technology a level of accessibility not before seen. "Before Sabai OS, all of our customers where geeks who were just looking for the convenience of a pre-flashed router. Now, we have tons of non-technical customers who are just looking to access information and content they otherwise wouldn't have access to," explains William Haynes, the company's founder.
Additionally, Sabai Technology offers a free three months of one-on-one, live, American technical support with the purchase of each router. "For some, this is still sometimes intimidating technology. While it's easier than ever, our customers aren't alone. You can call our office and get a real live person who will answer your questions and support you through a resolution," says Haynes
Sabai OS continues to lead the field in wireless VPN connectivity. There are expats, military, and state department personnel around the world who are discovering the benefits of running VPN over a router. "For these individuals it is often about having a connection to home, so the IP relocation this technology provides is vitally important," claims Haynes.
Consumer VPN service is a growing trend worldwide, as users seek more secure and free internet. Location based content restrictions are often circumvented with carefully chosen server locations and the encryption of internet traffic is seen as an added benefit for todays surveillance-sensitive web user.
Sabai OS version 5.5 now comes standard on all Sabai VPN routers which are available on Amazon, the company's website, and from StrongVPN, where customers can package the router with a VPN service contract. Customers who already have a Sabai VPN router and a current Sabai Freedom Technical Support package will be eligible to upgrade their hardware to the latest version.
Sabai Technology is a young tech company located in Simpsonville, South Carolina. The company has a reputation for great customer service and their advances in consumer VPN Routers. Often billed as the easiest to use and most powerful VPN Router firmware, Sabai OS is the company's current flagship product. In 2012, Sabai Technology introduced the VPN Accelerator, which was it's first foray into an x86 powered device.