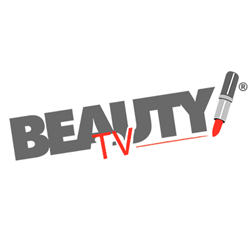 Pairing an up-and-coming influencer like Julie G. with Beauty TV's built-in audience reach was a no brainer.
Los Angeles, CA (PRWEB) May 14, 2014
Beauty TV, an OTT (over-the-top) content provider since 2008, announces the premiere of updated, returning digital video series Beauty TV Minute.
The series is hosted by YouTube makeup and nail expert Julie G. (YouTube.com/JulieG713). Julie G.'s channel reaches almost 500K Subscribers and has received over 118M Total Views on YouTube. She is also the creator of Julie G. Nail Polish available in Rite Aid stores across the U.S.
New episodes of Beauty TV Minute are now available at YouTube.com/BeautyTV and on Roku, Samsung Smart TV, TiVo's Hot List app, iTunes Video Podcast, Yamgo Mobile and more. As part of the original video rollout, Beauty TV will focus efforts on expanding its YouTube presence and social media.
Episodes include How to Use Dry Shampoo, How to Apply Makeup to Aging Eyes, How To Look Good in Photos and other makeup, hair, nail, skincare and procedure tips. Host Julie G. is occasionally joined by expert guests such as celebrity makeup artist JoJo McCarthy and reknowned plastic surgeon Dr. McCoy Moretz, among others.
"I'm thrilled to see the Beauty TV offering evolve," says Rob Angelino, CEO of Beauty TV. "As one of the first Over-the-Top content providers, it's important to produce video to meet the needs of digital's exponential growth."
The new episodes were shot in Los Angeles and will be produced on an ongoing basis. Mind Chatter Media's Adam Wescott serves as executive producer and principal consultant to Beauty TV. Wescott previously developed and ran the Google-funded Original Channel u look haute—a fashion and beauty network and one of the highly-publicized brands part of YouTube's effort to increase premium video on the platform.
"Pairing an up-and-coming influencer like Julie G. with Beauty TV's built-in audience reach was a no brainer," says Adam Wescott. "We set out to create an accessible beauty series offering tips and tricks for the everyday woman. So far, mission: success."
About Beauty TV:
Beauty tips and tricks for every woman.
Beauty TV shares makeup tips, skincare advice, hair and nail tutorials, procedure recommendations and more. Each week, check out our Beauty TV Minute for relevant, real world beauty inspiration you can apply to your everyday routine. For more Beauty TV videos, find us on TiVo, Roku, Samsung TV, iTunes and beyond.
Beauty TV is owned and operated by Beauty Platforms, LLC alongside Beauty Channel, a content licensing brand, and Beauty Network, beauty and lifestyle commerce.
View more new videos at YouTube.com/BeautyTV.