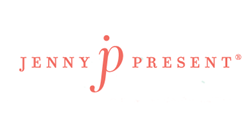 St. Louis, MO (PRWEB) May 14, 2014
Personalized jewelry retailer, jenny present® has launched a new blog this month. It kicks off with a jewelry-buying guide that addresses common questions and helps readers make decisions based on personal style.
jenny present® celebrates individuality by allowing customers to personalize jewelry with names, dates, initials, and more, as seen here. The new blog helps readers select items that complement specific styles, hair colors, face shapes, and more. By taking into consideration an array of looks, jenny present® encourages customers to continue wearing unique and custom-tailored jewelry.
The multi-part guide will serve as a go-to resource for customers shopping for themselves or for a gift. If customers don't know where to start, different parts of the guide will make suggestions based on the customer's individual needs and characteristics. In addition to providing general jewelry guidelines, the blog will offer specific product recommendations for jenny present® jewelry. Though the content is directed towards jenny present® customers, it can also be used as a universal reference for anyone interested in jewelry-related advice.
The first part of the guide, "How to Choose the Right Metal Color" suggests the type of jewelry metal that best suits reader's warm or cool undertones. Photographs are included as a visual aid. The second guide, "How to Choose the Right Necklace Length," helps determine readers' face shapes and provides corresponding necklace styles that will be most flattering. Helpful illustrations highlight various face shapes and necklace lengths. Each post aspires to ease the jewelry-buying process.
Keep checking the blog here for more jewelry-related advice from jenny present®!
About jenny present®:
jenny present® is a custom jewelry retailer based in St. Louis, Missouri. Jewelry designer and namesake, Jenny Present, started the company in 2008. Since then, the company has established a dedicated customer-base, robust e-commerce, and an increasing amount retailers. jenny present® has earned a reputation for providing stylish, one-of-a-kind jewelry and empowering women. For more information, please visit http://www.jennypresent.com.