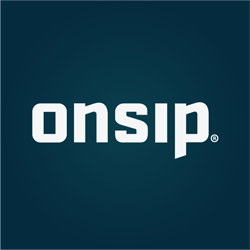 Video, voice and data have finally merged in a very simple interface through InstaCall, making the benefits of WebRTC accessible to all businesses.
New York, NY (PRWEB) May 15, 2014
Business communications provider OnSIP has recently released InstaCall, an affordable, WebRTC-based solution that empowers any company to add "Amazon Mayday" like functionality to their website or web application in under five minutes.
This announcement comes on the heels of recently launching The OnSIP Network, a signaling Platform as a Service (PaaS) for developers to quickly and easily build Web Real-Time Communications (WebRTC) applications in scale.
With InstaCall, OnSIP business customers can enable instant, video-capable and secure calls directly from their website with the addition of an InstaCall button, resulting in seamless and impactful customer service. No downloads, plugins, or dialing are required. Through InstaCall, customers can connect with businesses in real time with just one click.
For more information about the InstaCall Solution, visit: http://www.onsip.com/hosted-voip/instacall.
"Video, voice and data have finally merged in a very simple interface through InstaCall, making the benefits of WebRTC accessible to all businesses," said Daniel Cashman, President and CEO of AstraNetworks, an OnSIP agent. "It is so easy to set up and works phenomenally well, which are huge selling points for our customer base."
InstaCalls can be received by sales and support agents with the phone of their choice or OnSIP's InstaPhone, a video-enabled, browser phone application that allows agents to work from anywhere and receive contextual information about the website visitor along with the call. OnSIP InstaCall is also integrated with Google Analytics for improved call tracking and marketing intelligence.
"Having the InstaCall button on our website makes it easy for customers to contact us via their preferred method, whether it be voice or email, all through one click on the support page," said Kurt Wilson, OnSIP customer and Project Manager at RFMS, Inc., the leader in business management software for the floor covering industry.
"We've seen a huge uptick in customer satisfaction since adding InstaCall and look forward to implementing it with our sales and business operations teams in the future so prospective and current customers can get a full range of support right from their browsers," continued Wilson.
For more information regarding OnSIP InstaCall, click here.
About OnSIP
Now supporting over 25,000 customers, OnSIP is a leading provider of real-time communications services to businesses. The OnSIP Network offers an elastic signaling Platform as a Service for companies to rapidly and affordably develop WebRTC applications. Developers benefit from simple and intuitive APIs, including open sourced SIP.js, to easily add signaling to their real-time communications applications without the burden of building their own stack. OnSIP Hosted PBX is a reliable, flexible phone system in the cloud. OnSIP Hosted PBX delivers innovative features that enhance productivity and cut operational costs for businesses. For more information, visit http://www.onsip.com.