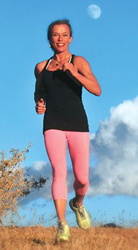 I love working with elderly groups, so working with Internal Medicine Specialists' fitness program is a perfect match for me.
Santa Fe, New Mexico (PRWEB) May 14, 2014
Internal Medicine Specialists (IMS) is proud to expand the scope of its comprehensive and holistic care by offering an innovative fitness class for Santa Fe seniors. Led by individual trainer and group instructor Carin Van Olst, participants of varying ages and levels are guided through an interactive and alternating series of exercises that build cardio, core, and muscular strength; flexibility; stamina; and balance, while taking into account their specific medical needs.
Van Olst, a native of Holland, is certified by the International Dance and Exercise Association and has been teaching at the Santa Fe Spa since 1992. "I love working with elderly groups, so it's a perfect match for me," she says of the IMS program, which has been running since September 2013. "They don't sweat the small stuff, and they are excited to see the changes." She notes that in addition to the direct benefits of exercise, many attendees also experience collateral rewards (such as weight loss) by making simple and gradual changes to their lifestyle, including eating better and walking more.
Doctors at IMS feel that promoting this kind of physical activity is integral to their job—sometimes even more important to overall health than adjusting or adding medications. As a result, what began as a single class per week rapidly expanded to four, and additional sessions are still being added. The program has already engendered loyalty, too; according to Van Olst, 60% of the students are repeats, and 30% attend all four weekly sessions. "I know all of them really well," she adds. "We go by first names only."
Regular classes are scheduled for Mondays, Wednesdays, and Fridays from 5:00 pm to 6:00 pm. Saturday sessions—which incorporate balance tools ranging from foam rollers and balance disks to Swiss balls and medicine balls—run from 10:00 am to 11:00 am. All classes meet at the IMS office (1650 Hospital Drive, Suite 800, in Santa Fe), which can accommodate up to 18 participants. They are advised to come 15 minutes early to get their blood pressure, heart rate, and pulse oximetry (oxygen level) tested beforehand. Classes are billable to insurance and open to IMS patients as well as anyone considering joining the practice.
For more information, please call Carin Van Olst at (505) 577-2778 or visit the IMS website: http://www.internalmedicinesf.com.
###
Founded in the 1970s by prominent Santa Fe physician leaders, Internal Medicine Specialists (IMS) is the longest running continuous independent practice in Santa Fe. A multi-disciplinary healthcare practice, IMS provides superior medical care from its renowned group of more than 20 medical professionals. Located at 1650 Hospital Drive Suite 800, the medical practice offers comprehensive, whole-patient care with an emphasis on availability and ease of access. In addition to 24-hour on-call services, the office accepts walk-in visits for existing patients and is able to see new patients within 48 hours.
For more information, contact:
Lisa Neal
JLH Media
575 635 5658
lisa(at)jlhmedia(dot)com