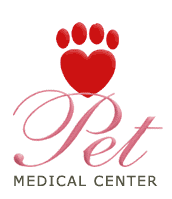 Having full knowledge of the genetic health risks facing a dog is very important.
Temecula, CA (PRWEB) May 15, 2014
Dr. Isabelle Bach of Pet Medical Center in Temecula CA encourages dog owners to get DNA testing in order to reveal vital information about their pet's genetic makeup. This information can be used to improve awareness of specific health conditions that the dog may be at risk for as well as to create a customized nutrition plan based on the animal's breed make-up.
Pet Medical Center has recently begun using Royal Canin's Genetic Health Analysis service to complete the DNA testing. "Royal Canin has been at the forefront of veterinary nutritional science since the 1960s, and I trust the science behind their Genetic Health Analysis as well," says Dr. Bach.
Royal Canin's Genetic Health Analysis is based on an algorithm that compares a dog's blood sample against over 320 genetic markers. These markers include genes linked to specific health conditions as well as genes associated with over 250 different breeds. The DNA test also screens for 13 different genetic mutations that can predict future health problems.
Dr. Bach is careful to point out that just because a dog has a genetic predisposition for a given health problem does not necessarily mean they will develop that disease or condition. Nonetheless, having full knowledge of the genetic health risks facing a dog is still very important. It enables owners to be alert for the warning signs of the specific health problems their dog may face and also take preventative measures to decrease health risks as appropriate.
Knowing the breed history can also help support a dog's life-long health and well-being by enabling owners to make sure their pet gets the right nutrition and exercise for their breed make-up. For example, some breeds such as Labradors are predisposed to gaining weight, so if a mixed-breed dog is identified as having Labrador ancestry, their diet needs to be monitored carefully as they age or if they become less active. A prescription weight control diet for their senior years would likely be included in their DNA-based wellness plan.
Royal Canin Genetic Health Analysis is only available from veterinarians because it requires a blood sample to be taken in a veterinary clinic. This sample is then sent straight to Royal Canin for analysis. Results are available within two to three weeks and include detailed medical report for the veterinarian and a plain-English overview for the owner.
About Pet Medical Center
Pet Medical Center is a full-service veterinary clinic for dogs and cats providing expert care in a professional, friendly, and compassionate environment. Dr. Isabelle Bach uses state of the art diagnostics to provide individualized treatment for pets of all ages to ensure high quality of life. Preventative care as well as pet surgery, dentistry, emergency care, and pet boarding is available.
Contact Information:
Pet Medical Center
40150 Winchester Road, Suite 4
Temecula, CA 92591
(951) 676-3531
http://www.petmedicalcenter.net