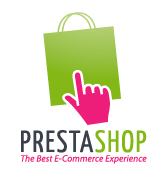 Our partnership with PaymentSense has allowed us to provide UK e-merchants with a truly seamless and innovative card processing integration.
Miami, FL (PRWEB) May 15, 2014
Since joining forces in 2013, PrestaShop UK online stores have been able to benefit from a fast, reliable and above all, affordable online card payment processing service, tailored to suit the needs of small- to medium-sized businesses. PaymentSense's state-of-the-art technology enables PrestaShop users to benefit from an agile and trusted system – with a record of 100% uptime, fast account set-up with no contractual commitment, at low fixed rates.
With the number of consumers choosing to shop online steadily increasing, businesses simply cannot afford to miss out on the sales growth opportunities offered by accepting card payments on their online stores. According to IMRG Capgemini, the UK online retail market grew by 16% in 2013 and it's expected to grow by 17% in 2014, reaching a total spend of £107 billion. Additional studies reveal that credit and debit cards are unarguably the preferred payment method, with over 70% of consumers choosing to pay by card.
"Our partnership with PaymentSense has allowed us to provide UK e-merchants with a truly seamless and innovative card processing integration, the ideal solution for businesses requiring high levels of service, while keeping transaction costs under control", says Karla Aguilar, Head of Partnerships at PrestaShop.
PrestaShop is fully committed to providing the best-in-market services and technologies to their e-merchants, paving the way for their future growth and success, in a highly competitive market. By partnering with the renowned industry leaders, such as PaymentSense, PrestaShop is improving the e-commerce experience and aiding e-merchants increase profitability and visibility.
The PaymentSense module is available to UK e-merchants, as a native feature in PrestaShop v1.5 and above. Alternatively, it can be downloaded, at no extra cost, on PrestaShop's Official Marketplace.
About PrestaShop
PrestaShop is a free and open source e-commerce software powering over 185,000 active online stores worldwide. Recognized as the world's most powerful, flexible and internationalized e-commerce solution, PrestaShop provides online merchants with hundreds of innovative tools to build and manage a successful online store at no cost. Used in over 160 countries and partnered with the most renowned names in the industry, PrestaShop continues to revolutionize online retail with technology that increases sales and maximizes visibility. Working hand in hand with its growing community of more than 620,000 dedicated members, PrestaShop's entrepreneurial team is made up of e-commerce enthusiasts that are committed to the success and profitability of their online merchants.
PrestaShop, which has offices in Miami and Paris, is the proud two-time winner of Packt Publishing's Best Open Source Business Application, winner of Europe's Bsoco Award in the 2013 CMS category and rated #1 Open Source Shopping Cart by EcommerceBytes Sellers Choice Awards 2013. For more about PrestaShop visit http://www.PrestaShop.com, follow @PrestaShop on Twitter and Like Facebook.com/PrestaShop.