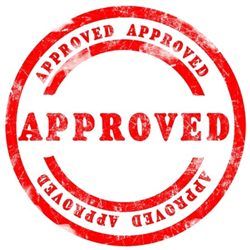 Long Beach, California (PRWEB) May 17, 2014
"There is no greater misunderstood term in Real Estate than the loan "Pre-Approval," says Scott Schang, Branch Manager of Broadview Mortgage Long Beach.
In some cases, this is a just a question of semantics as many loan officers will use one term to grade a wide range of confidence in the loan decision being given.
"The "Pre" part of the approval process refers to the fact that there is not yet a property related to the underwriting approval. The documentation required for the approval needs to be updated by the time the buyer finds the right property and the purchase offer is accepted," states Schang.
"Pre-Qualification often refers to a rough idea from the loan officer or broker, based on a verbal interview or preliminary review of a homebuyer's credit, income and assets. If the buyer is Pre-Qualified for a home loan by the lender, there should be enough information available to the buyer to decide whether or not you are going to go through with the loan process," says Schang.
There is no minimum standard criterion for what is a Pre-Approval and what is a Pre-Qualification, other than what individual loan officers and lenders choose as a definition.