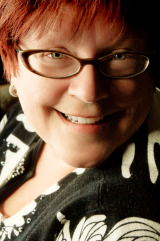 If your characters make sense to you…now let me help you make sure they will appeal to the broadest possible audience. With the right industry knowledge and strategic thinking, you can learn how to share them with the world
Denver, CO (PRWEB) May 13, 2014
The next Ask J'net Q&A will be held on Wednesday, May 14th at 12 noon PDT, where Smith will answer all types of questions within the hour-long class. This month, with so many artists attending Surtex, she will be focusing on answering last-minute questions for the Surtex Art & Design trade show slated for New York, May 18-20th.
Participants can register for the free class at http://www.allartlicensing.com/schedule.html. At the bottom of the registration page is a place to type in questions. Smith will answer as many questions as possible, but it does help to get questions in early. After participants register for the class online, they will receive the dial in number and access code the day before the class. Register here.
Also on Wednesday, May 21st, from 12-2pm PDT (3-5pm EDT), Smith is offering a new and fully updated, 2-hour, Character Licensing course for those interested in learning how to market and license characters successfully today. This class is an introduction to character licensing for cartoonists, animators and illustrators.
Smith will explore character licensing from the beginning steps to the first signed contract. Her class will teach how to design characters that will enhance licensing potential, create exposure, leverage business opportunities, know when an artists is ready to license products and choose the product categories which are best for characters.
Smith states that, "If your characters make sense to you…now let me help you make sure they will appeal to the broadest possible audience. With the right industry knowledge and strategic thinking, you can learn how to share them with the world." The cost is $60. Register here.