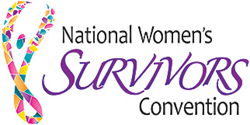 It's incredibly exciting to have them join us for such a big occasion
Nashville, TN (PRWEB) May 19, 2014
In an exciting turn of events, the iconic Look Good Feel Better (LGFB) program has chosen to celebrate its silver anniversary at the highly acclaimed 2014 National Women's Survivors Convention in Nashville, TN.
The celebration will kick off on Friday night (August 1, 2014) with an unprecedented live streaming program simulcast to thousands worldwide. LGFB will then be participating in the entire convention from beginning to end and are the exclusive sponsor of THIS is the NEW ME beauty makeovers. This is a designated area filled with experienced make-up artists and well respected hair stylists, each dedicated to providing the ultimate makeover for hundreds of women attending the convention.
"It's incredibly exciting to have them join us for such a big occasion," says Karen Shayne, Co-Founder Women Survivors Alliance and the National Women's Survivors Convention. "They do such amazing work, and they've been such a big part of the community—many of the survivors I know have benefited enormously from their efforts. I can't wait to see what they'll bring to the convention this year . . . and of course to congratulate them up on the big stage!"
Look Good Feel Better is a free public service program devoted to helping women who are undergoing cancer treatment. Far more than just a source of wigs, scarves, and accessories, LGFB is about nurturing and transforming the self-image of women who are battling cancer. Maintaining positive self-esteem and confidence during treatment can go a long way to easing the process and increasing the chances of success.
LGFB has a number of initiatives running this year in addition to their sponsorship of the National Women's Survivors Convention.

Use the online Makeover Tool as a way to experience LGFB virtually. Participants can share both their image and story via social media for the chance to win an exclusive prize to join us in Nashville.
The 25th Anniversary Video is a simple way to share information about LGFB with family, friends, and coworkers.
A special series of Guest Blog Posts is being released on the LGFB blog to showcase the impact of the program.
A new Healthcare Provider Toolkit will be launched to ensure healthcare providers are aware of the program.
For more information about the National Women's Survivors Convention and the power-packed program, visit the website at: http://www.Survivorville.org.
About Women Survivors Alliance
The Women Survivors Alliance (WSA) was founded in 2008 on the corner of a napkin in a restaurant in downtown Nashville. The organization was built over five years and has since exploded as the leading platform for women cancer survivors to support each other, learn how to redefine "normal" and live life after treatment. The WSA's National Women's Survivors Convention attracted over a thousand attendees from all corners of the globe in its inaugural launch in 2013, and in 2014 it is poised to be bigger and better. The event is July 31 – August 2, 2014 in Nashville at the Gaylord Opryland Resort. For more information contact Sheila Stewart at 303.378.2022 (c) / 310.593.4413 (o) or SStewart@SheilaStewartPR.com. http://www.Survivorville.org
About Look Good Feel Better
Look Good Feel Better has helped nearly 900,000 women in the U.S. who have participated in the program's 15,800 group workshops offered in 2,400 locations annually throughout the United States. In addition, nearly 1.5 million people in 26 countries around the world have received support from Look Good Feel Better during their cancer treatment. The U.S. Look Good Feel Better program is a collaboration of the Personal Care Products Council Foundation, a charitable organization established by the Personal Care Products Council, the leading national trade association representing the global cosmetic and personal care products industry; the American Cancer Society, the nation's largest voluntary health organization dedicated to saving lives from cancer; and the Professional Beauty Association, the largest organization of salon professionals with members representing salons/spas, distributors, manufacturers and beauty professionals. Learn more about LGFB or donate at http://www.lookgoodfeelbetter.org, follow Look Good Feel Better on Twitter (@LGFB) and on Facebook at http://www.facebook.com/lookgoodfeelbetter. Look Good Feel Better® is a registered trademark of the Personal Care Products Council Foundation.
###