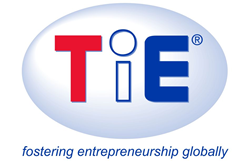 Las Vegas, Nevada (PRWEB) May 14, 2014
In an initiative to showcase Las Vegas entrepreneurship and connect them with Indian entrepreneurs, TiE Las Vegas is hosting an event on Wednesday, May 14th, at the recently opened Inspire Theater in downtown Las Vegas from 6:00pm – 9:00pm.
This event will have 25 leading Indian Tech Founders join local Las Vegas entrepreneurs as they discuss the challenges and opportunities of building a start-up ecosystem in India and Las Vegas. Both India and VegasTech are still in the "building" phase of their respective ecosystems.
The event will include highly interactive sessions intermixed with rich networking opportunities throughout the evening. These intimate, peer-to-peer oriented sessions will foster a highly engaged discussion between the Las Vegas and Indian entrepreneurs.
Along with participating in the Wednesday evening event, the 25 Indian entrepreneurs are making stops at the Silicon Valley campus of Google, Dropbox's office in San Francisco and Las Vegas' own Switch SUPERNAP.
Adam Kramer, Vice President of InNEVation, at Switch SUPERNAP, said "We are delighted to host the Indian entrepreneurs and showcase the outstanding technology infrastructure we have in Las Vegas."
Sunny Tara, Founder of docBeat® and President of TiE Las Vegas, said, "Bringing 25 Indian entrepreneurs to visit Las Vegas is a tremendous opportunity. This is just the start of a series of entrepreneur-focused events that we will be bringing to Las Vegas."
Shantanu Surpure, Board and Charter Member of TiE Las Vegas, said, "Having been involved in TiE chapters in Silicon Valley and Mumbai, it is exciting to have a chapter here in Las Vegas and create a strong connection between the India and Las Vegas entrepreneurial ecosystems."
Ravi Gururaj, head of the Indian industry body Nasscom Product Council who is bringing the entrepreneurs' group from India, said, "The aim of our visit is to make people in the US aware of India's emerging technology entrepreneurship and to provide an immersive experience in the US for the Indian entrepreneurs."
In addition, State of Nevada, Governor's Office of Economic Development, is involved, and Kristopher Sanchez, Director of International Trade, will be speaking and introducing the Nevada-India Business Development Council.
The Las Vegas startup ecosystem has seen a tremendous increase in activity and TiE Las Vegas is excited to help continue to accelerate that growth. You can get more details and register for the TiE Las Vegas event here.
About TiE Las Vegas
TiE Las Vegas is a group of entrepreneurs or aspiring entrepreneurs, professionals or students, interested in networking with mentors and industry veterans, in gaining knowledge about their field of interest, and in learning from the stories of successful entrepreneurs and business leaders. Membership is open to individuals of all backgrounds and experiences. Our current members come from a diverse set of industries including IT, Manufacturing, Healthcare, Banking and Finance, Biotech, Legal services, Hospitality among others. Learn more at https://lasvegas.tie.org/.