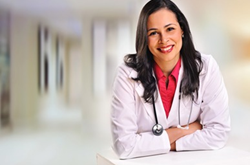 People are frustrated with having to maintain healthy blood sugar levels… they can't eat what everyone else is eating. They have to count carbs, diet and exercise.
Dallas, TX (PRWEB) May 15, 2014
A free online video that gives an overview of the BloodSugarPros.com program is available at http://www.bloodsugarpros.com. This is a useful aid in helping interested persons who have never before had options available to them. It provides easy access to information relating to diabetes and blood sugar issues.
"Almost everything that's available on the market is very intimidating. It involves either taking pharmaceutical drugs or some form of injection. BloodSugarPros.com is an easy solution to blood sugar management," said Ruby Gordon, Blood Sugar Specialist and Director of Diabetes Education, BloodSugarPros.Com.
The new site is aimed at people who are living with Type 2 diabetes. "We are 'talking' to people who are frustrated with the overall lack of treatment options...people who are tired of taking their insulin shots or medication. People that hate planning their day around their illness," said Gordon.
Noting that there was an overwhelming demand for a platform that will give people an easy way to manage their blood sugar, Gordon said that this is what prompted them to create an online community that would effectively address the situation. "We are proud to offer a solution that is medically endorsed by leading physicians and is listed in the Physicians' Desk Reference," said Gordon.
The BloodSugarPros.com solution has a safety profile that spans over 25 years and was born at the Stanford School of Medicine. Subsequently, it received its clinical validation from The Cleveland Clinic, University of Sydney, and the American Diabetes Association.
Proud of their educational program, which allows people to learn about their illness, Gordon pointed out that people with Type 2 diabetes were extremely underserved. There were very little educational programs available, and that there was a limited amount of information given at the time a person is positively diagnosed with blood sugar issues.
"Often times, the affected person is left on their own to learn and understand how to manage or care for their elevated blood sugar levels. Sometimes they do not know why they were diagnosed and almost all of the time they don't know the ramifications for not quickly treating their illness. From now on, that will no longer be the case. With BloodSugarPros.com, we have effectively bridged that gap," said Gordon.
Ruby Gordon further explains her reasons for partnering with BloodSugarPros.com: "People are frustrated with having to maintain healthy blood sugar levels… they can't eat what everyone else is eating. They have to count carbs, diet and exercise. For some people, that requires a drastic lifestyle change. That's why I decided to partner with BloodSugarPros.com, (because) I wanted to be part of the solution to help people maintain healthy blood sugar levels easily."
About BloodSugarPros.com
BloodSugarPros.com serves as a distribution channel for Unicity International, a global leader in all-natural and preventive health. Their focus is helping people manage their blood sugar easily. They have created an online forum or community where customers can be educated about Type 2 diabetes through courses, webinars, and timely content. Their business makes living with Type 2 diabetes easy. People with Type 2 diabetes have to live with insulin injections, pharmaceutical drugs, and sometimes embarrassment. The Bloodsugarpros.com solution involves simply consuming a drink twice a day before one's 2 larges meals. A simple solution.