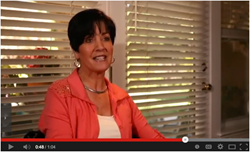 DOGgeviti® has exhibited an unquestionably positive impact on canines of all ages, but senior canines in particular have experienced the most profound effect.
Wilmington, DE (PRWEB) May 15, 2014
There is a growing consensus among veterinarians and dog owners alike that DOGgeviti®, a new canine health supplement, is producing dramatic upturns in the health and longevity for canines of all ages, breeds and physical conditions.
Scientists at Longeviti Sciences Laboratories in the United States and Europe have made a major breakthrough in the field of canine health with the formulation of a supplement that affects the cause of an ailment rather than its effect.
Based on a patented process to extract specific peptides from chicken embryos, Longeviti Scientists have formulated an all-natural supplement that has a positive effect on a broad spectrum of maladies common to canines. DOGgeviti® and its anti-aging properties have been studied exhaustively in both the United States and the European Union, and the results produced have been very encouraging.
These US and EU studies have combined to demonstrate the peptides contained in DOGgeviti® produce a variety of Natural Growth Factors critical to optimum canine health.
Among the most notable effects produced by DOGgeviti® are the remarkable health improvements experienced by the dogs studied. Many of the dogs in the study were suffering with arthritic-like conditions that include debilitating joint and ligament problems, and have benefited significantly by their use of DOGgeviti®. As dog joint supplements go, DOGgeviti® has performed with a higher degree of efficacy than any competing dog joint supplement on the market.
The results of the study also reveal noteworthy upturns in canine health, and the Natural Growth Factors in DOGgeviti® have had an extraordinary affect on a variety of canine conditions regardless of their age or breed.
According to the study results, DOGgeviti® has exhibited an unquestionably positive impact on canines of all ages, but senior canines in particular have experienced the most profound improvements.
DOGgeviti® has demonstrated the capacity to positively impact dogs suffering from conditions as varied as joint, ligament and mobility issues, hot spots, skin and fur conditions, nerve damage, and anxiety issues. So far, DOGgeviti® has no peers addressing this wide variety of conditions with Natural Growth Factors.
The executives at Longeviti Sciences have set their sights on putting DOGgeviti® and canine longevity within reach of every dog lover on earth.
As of Monday, May 12th, Longeviti Sciences has embarked upon a nationwide TV promotion of DOGgeviti® based upon the results of the recently completed US/EU study. In addition to the television spots, the company is also leveraging the reach of the Internet by employing a YouTube airing of an abbreviated spot along with associated banner ads directed to their website at trydoggeviti.com as a complement to the TV spots.
As a further enticement to dog owners, they are offering a limited-time opportunity to receive a free bottle of DOGgeviti® with the purchase of two bottles at the regular price.