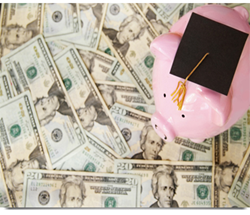 Ensure your alumni are both friends and donors.
London, England (PRWEB UK) 15 May 2014
For Universities & Schools with an American 501(c)(3) non-profit which supports them - maximizing their benefit, minimizing the amount of work and ensuring that they are run appropriately is vital. Chapel & York's new & exclusive seminar that will focus on all three needs.
'Maximize Your American Fundraising' | Seminar | Date: 17th June, 2014 | Time: 10.00am – 4.00pm | Venue: Kings College, Strand, London, WC2R 2LS, UK | Price: £115.00 + VAT | Presenter: Nancy Bikson
As universities & schools look to their alumni worldwide for support, America is always near the top of the list. Chapel & York would like to share the vast amount of information we have gathered over the last 20 years to ensure alumni, graduates, JYA students etc are both donors and friends. And of course we will look at the technical information its vital to know so that you don't run afoul of the US legal and tax system.
Topics:

Current legal and tax issues relating to 501(c)(3) organizations
Best practice for the relationship between the US entity and the University or school
Maximizing Fundraising & Friendraising
State Requirements
Learn more at http://www.chapel-york.com/training/seminars.html.
About the Presenter:
Nancy Bikson is a Chapel & York Director responsible for supervising the setting up and management of 501(c)(3) organizations. She is a US lawyer with a Master's Degree in tax and over twenty years' experience in the non-profit sector. She has also written and spoken extensively about charities, fund-raising and cross-border philanthropy. She was Assistant Director of CAFAmerica, a US 501(c)(3). Based in London, she ran training seminars for charities about fund-raising from the US and provided consultancy to charities on their fund-raising programmes. In private practice in the United States she worked extensively with non-profits and set up charitable giving programmes for clients. She was a professional fund-raiser and was Director of Development for a sculpture park raising $3 million and other arts organizations and was involved in a volunteer capacity fundraising for a number of charities including public radio, women's development and the visual arts.