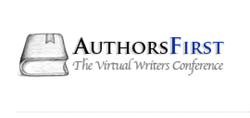 "We created the contest because we want to give writers a forum for being discovered – a panel of readers genuinely enthusiastic about reading what they've created."
Stamford, CT (PRWEB) May 20, 2014
Authors First, the Stamford, CT-based virtual writers conference (http://www.authorsfirst.com), today announced their first annual novel-writing contest. The contest is open to all works of fiction over 40,000 words, "as long as you're passionate about it and that passion finds its way to the page." The winner will receive a cash prize of $5,000, along with a publication contract from The Story Plant (http://www.thestoryplant.com), an iPad Mini, and a year's worth of Story Plant books.
"We're tremendously excited about this contest," said Lou Aronica, President of Authors First. "We know from personal experience what it is like to put everything into your writing but still struggle to find a publisher to pay attention to you. We created Authors First to share the wisdom we've gained collectively about writing over the years and to help writers learn from a group of fellow writers who care deeply about their craft. We created the contest because we want to give writers a forum for being discovered – a panel of readers genuinely enthusiastic about reading what they've created."
Five runners-up will also be chosen, each winning an iPad Mini loaded with a year's worth of Story Plant books.
In addition to the novel contest, Authors First announced a short story contest for works of fiction 20,000 words and less. They will choose 20 winners, each of whom will be published in an Authors First anthology.
Contest rules and submission forms for both contests are available at http://www.authorsfirst.com/the-contest/
Authors First was founded by New York Times bestselling author Lou Aronica, Tony and Pulitzer Award-winning Broadway veteran Mitchell Maxwell, and Aaron Brown, an international bestselling author who publishes under the name Ethan Cross. Authors First offers a wide range of instructional sessions (both print and video) at basic and intermediate levels. A Master Class level will be introduced in the fall of 2014. It is owned by Studio Digital CT, LLC, a Stamford, CT-based media company.