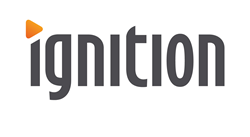 Ignition is proud to have achieved this important compliance designation.
Bermuda (PRWEB) May 16, 2014
Ignition, a leader in business solutions, managed services, cloud hosting, business continuity/disaster recovery and IT outsourcing, today announced that it has successfully completed a Statement on Standards for Attestation Engagement No. 16 (SSAE 16 or SOC 1) Type 1 audit for their Private Cloud System. A SOC 1 Examination is performed by an independent auditing firm and examines the controls and processes involved in storing, handling, and transmitting data securely. The successful completion of the voluntary audit illustrates Ignition's ongoing commitment to create and maintain the most stringent controls for the protection and security of its customers' confidential information. More information about Ignition and their services can be found at http://www.ignitionmsp.com/.
The Type 1 audit, which included detailed review of the design of Ignition's controls, was performed by an independent licensed Certified Public Accounting firm that specializes in conducting SSAE 16 audits. Skoda Minotti, CPAs, Business & Financial Advisors, a nationally recognized firm examined Ignition's controls related to physical security, production availability, backups, change management, customer network and device monitoring, logical access to devices, incident monitoring and tracking, helpdesk and customer support, and other areas which support the Private Cloud System. Ignition received a Service Auditors' Report with a clean opinion, demonstrating that Ignition's policies, procedures, and operations for the areas reviewed met or exceeded the stringent SSAE 16 criteria.
"Ignition is proud to have achieved this important compliance designation," stated Graham Pearson, President and Chief Executive Officer of Ignition, "which independently verifies our commitment to the highest standards of service and operational transparency with our Private Cloud System and corporate governance."
Richard James, CTO of Ignition, stated, "As any business executive knows, having a technology group that delivers great service, at a predictable cost with universal auditable standards as recognized by the SSAE16 is a huge, demonstrable benefit. As one of the few technology providers in this region that invested in and possesses this accreditation, we want to do our utmost in distinguishing Ignition as a platinum provider of technology services and hope this certification provides additional comfort to our existing and prospective customer base."
Kevin Britten, Director of Service Delivery at Ignition, indicated that, "Running an excellent service delivery team requires great processes and great people. In addition to the great people that we always had in place, the SSAE16 certification recognizes that we also have auditable processes to ensure excellent service delivery."
Ben Osbrach, CISSP, CISA, QSA, partner-in-charge of Skoda Minotti's risk management group says, "Congratulations to Ignition for achieving this compliance standard. We found their approach to the audit to be excellent, with detailed and transparent procedures. We look forward to working with them in the future on similar endeavors".
Contact
For further information please contact
Kristen Simons
Sales & Marketing
The Ignition Group of Technology Companies
Direct: 441-448-4358
Email: ksimons(at)ignitionmsp(dot)com.
About Ignition
Ignition has two key product focuses, a Managed Services practice that delivers core-technology services to customers in over 25 countries and a business solution practices which provides software solutions based on Microsoft technologies (principally through the SharePoint platform), Practice Management solutions (based on the market-leading ViewPoint application), FATCA solutions (based on the Blue Bison KYC software) and Human Resource solutions (based on the HR Manager software also by Blue Bison).
Ignition has offices located in Bermuda, Halifax and Cayman Islands with representative offices in Curacao, Bahamas, Jamaica and Trinidad. Visit http://www.ignitionmsp.com for more information.
About Skoda Minotti
Skoda Minotti is an internationally-recognized CPA, business and financial advisory firm.