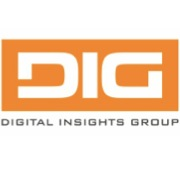 We believe the widespread adoption of mobility devices and IT in the practice has ushered in a new era of medicine – and an accelerated pace of change.
New York, NY (PRWEB) May 15, 2014
Digital Insights Group today announced a webinar to share insights from its latest research into digital and technology trends among US Primary Care Physicians (PCPs) and how they compare to trends among US Specialists (including, Rheumatologists, Cardiologists and Oncologists). The findings are part of the DIG™ Connected Physician series, delivering new data and insights to clients every ninety (90) days on specific specialty audiences.
"DIG™ Connected Physician provides a comprehensive view of digital and mobility trend on a continuous basis by specialty segment," states Mark Bard, CEO of Digital Insights Group. "Some may look at the market and state the technology is pervasive and therefore the pace of change has slowed or stalled. We believe the widespread adoption of mobility devices and IT in the practice has ushered in a new era of medicine – and an accelerated pace of change. Our service allows clients to gain insights into a wide range of trending topics packaged with guidance and advice based on decades of digital expertise grounded in data."
The webinar content will focus on physician's connectivity, including device ownership and utilization, social media use, patient communication and interaction, patient wearables, ACO participation, and multi-device engagement with health and pharmaceutical content.
Highlights from the Q1 2014 wave include:

Specific to Rx information access, the smartphone is the largest share of time (1/3) for any device beating out their desktop, laptop, and tablet
38% plan to upgrade their smartphone within the next 6 months
43% of primary care physicians compare Rx product and treatment options on their smartphone
40% of primary care physicians report they research Rx options on their smartphone with their patients in the exam room
As of Q1, 2014 2/3 of PCPs are using YouTube and 1/2 are using Facebook … while only 14% are using Twitter
35% of PCPs expect pharmaceutical companies to provide customer service via social media to their patients
The top 5 sites visited by primary care physicians (out of list of 40 tracked) in Q1, 2014 … 1) Victoza 2) Crestor 3) Xarelto 4) Spiriva and 5) Januvia
The top 7 companies (out of list of 30 tracked) based on digital capabilities? In rank order … 1) Pfizer, 2) Merck, 3) GSK, 4) Sanofi, 5) JNJ, 6) AZ, and 7) Novartis
Finally, only 1/3 of PCPs report they have any patients sharing the results of fitness and activity trackers (such as Fitbit) with them in the practice
Request an invite to the webinar on May 27 at 3pm (Eastern) at http://digitalinsightsgroup.com/webinars/.
About Digital Insights Group
Digital Insights Group is a research and advisory firm focused on bridging the gap between strategic insight and the mountains of data created by the social, mobile, and digital revolution. DIG is focused on delivering continuous high frequency insight, in-depth specialty and therapeutic insight, and insights that enable clients to plan for the future – not just understand the past. Digital Insights Group is your source of strategic digital insight for the next decade.
For more information visit us online at http://www.digitalinsightsgroup.com.