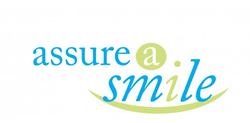 Invisalign is removable and easily cleaned, so patients enjoy higher degree of oral health and wellness during treatment.
Miami, FL (PRWEB) May 14, 2014
Assure A Smile announces a new special to help Miami patients create the smile of their dreams this May. Now and through May 31st, the Miami dentist office is offering $500 off full Invisalign® treatment cases, which includes bi-monthly check-ups to ensure an unparalleled level of patient care.
As a Premier-Preferred Invisalign provider, Dr. Herrmann frequently sees Miami residents choose Invisalign over traditional metal braces. Perhaps most appealing is the way Invisalign straightens teeth. Whereas traditional braces use sharp wires and metal brackets that must be permanently affixed to teeth, Invisalign uses medical grade plastic aligners that are smooth, comfortable, and nearly invisible when worn. And when it comes to creating Invisalign aligners, Assure A Smile offers an advanced approach not found at most other dental practices.
With the assistance of the new iTero Scanner, Dr. Herrmann creates a digital map of patients' entire oral landscape, including teeth, gums, and other soft tissue. Using this map, Invisalign aligners are made with digital precision to ensure a comfortable fit that gently moves teeth into beautiful alignment over time. The aligners are completely removable to help patients eat, brush, and floss normally—a simple luxury that drastically improves oral health during treatment.
"Traditional braces are very hard to keep clean, which ultimately leads to plaque accumulation, tooth decay, and even gum disease," explains Dr. Herrmann. "Invisalign is removable and easily cleaned, so patients enjoy higher degree of oral health and wellness during treatment." According to Dr. Herrmann, removable aligners provide a cosmetic benefit as well.
Since Invisalign is entirely removable, patients can begin or continue a teeth whitening regimen during treatment. This offers a significant cosmetic advantage because teeth are simultaneously straightened and whitened over the course of just a few months, quickly creating a new smile that patients can excitedly show with confidence.
Create the Smile of Your Dreams at Assure A Smile
Now and through May 31st, Assure A Smile invites South Florida residents to save $500 on Invisalign® invisible braces. Digital iTero impressions and bi-monthly checkups are included, delivering unmatched value and a truly personalized level of patient care throughout the entire treatment process.
To learn more about Invisalign treatment, readers are invited to visit Assure A Smile online or call directly 305-274-0047.