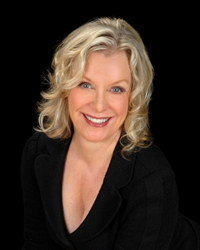 All rich are affluent, but not all affluent are rich – Meet the HENRYs, the high-earners-not-rich-yet, that make up the vast majority of the affluent customer segment.
Stevens, PA (PRWEB) May 15, 2014
This week the Commerce Department issued sobering news about the state of retail across the country in its Advanced Monthly Sales for Retail and Food Services report for April 2014. The report stated retail sales for April 2014 progressed a scant 0.2 percent from March 2014 levels. The only bit of good news came from year-over-year uptick in retail sales for automobiles and nonstore retailers.
"But even more telling about the sorry state of retailing in the U.S. today is hidden behind the numbers in the press release. It can be found in data tracking GAFO stores," says Pam Danziger, president of Unity Marketing and author of a new study on How Affluents Shop: The who, what, where and why of the heavy-lifting shoppers. "GAFO stands for 'General Merchandise, Apparel, Furniture & home furnishings and Other types of stores' which includes the typical kinds of stores found in the nation's malls, shopping centers and main streets. Through the first three months of 2014, year-over-year GAFO store sales have been running -0.6 percent under 2013 levels, down from $279,800 million to $278,092 million."
Danziger continues, "And more trouble is on the horizon, as two of the nation's largest retailers and important anchors for shopping malls, JC Penney and Sears, are bound to close more stores in the face of declining sales. These closures are likely to take down many malls along with them, as the Wall Street Journal reported in a story May 12 entitled 'Struggling Malls Suffer when Sears, Penney Leave.'"
"The reality of retail today is that shoppers are largely MIA – missing in action. While the economy seems to be improving in fits and starts, consumers still feel the pain coming out of the recession. For example, the average income of a U.S. household in 2012 stands at $72,883, which is 6.2 percent lower than its pre-recession peak of $77,723, in 2012 dollars. That translates into a loss of nearly $5,000 in spending power, much of which gets cut from discretionary purchases at the nation's retailers. This means middle-income, middle-class consumers simply don't have the extra cash needed to give a measurable boost to retailers' revenues. To find sales growth retailers need to focus on consumer segments which offer real growth potential, and in the current economy one segment which offers special promise is the affluent consumer segment," Danziger says.
All Rich Are Affluent, but Not All Affluent Are Rich – Meet the HENRYs
The affluent consumers are the heavy lifters in the consumer economy. The affluent make up only 20 percent of U.S. households overall (24.9 million out of the total 124.4 million) yet they account for about 40 percent of total consumer expenditures, and in certain retailing categories, notably furniture, floor coverings and entertainment expenditures, they make up about half of total spending.
"When people hear 'affluent,' they often think 'rich' or 'wealthy' or 'well-to-do,' and while all rich are affluent, not all affluent are rich,' Danziger explains. "The affluent are simply those at the top of the income pyramid, which in the current economy means incomes starting at about $100,000, with an average income of $181, 905. They are the ones, who despite losing income during the recession like everybody else, still have discretionary income left to spend."
"Another common misunderstanding about the affluent is that they ONLY want luxury or high-end shopping experiences. Quite wrong. The vast majority of affluent shoppers (over 80 percent) are defined as HENRYs – High Earners Not Rich Yet with incomes from $100,000 to $249,999. These are the mass-affluent who shop widely across a whole range of retailers, from discounters and warehouse stores to luxury department stores and luxury-branded boutiques," Danziger says.
For example, the latest How Affluents Shop survey among n=1436 affluent shoppers (average income $269.1k) found that visits to discount department stores or their websites (68 percent) outranked any other type of 'bricks-and-clicks' retail destination in the study period, as measured by both usage and individual shopping occurrences (an average 5.4 shopping occurrences during the three-month study period). By contrast, only 45 percent shopped in a luxury department stores and 23 percent shopped in a luxury-brand boutique.
Danziger explains, "The How Affluents Shop study reveals that affluents shop in the same type of stores patronized by everybody else, but they shop more often and they spend more when they do. Retailers need to wake up to the huge potential that awaits them if they really understood how to talk to these heavy-lifting customers and appeal to their sense of value and quality. Unity Marketing can bridge that gap with focused research and consultative support."
"Retailers whether their goods are discounted or high-end or anywhere in between need to understand the needs and expectations of the affluent shoppers who represent the most profitable and promising segment of customers to target. Unity Marketing's new report, How Affluents Shop, presents the latest research to help retailers develop strategies and tactics to build connections with these heavy-lifting customers," Danziger concludes.
About Pam Danziger and Unity Marketing
Pamela N. Danziger is an internationally recognized expert specializing in consumer insights for marketers targeting the affluent consumer. She is president of Unity Marketing, a marketing consulting firm she founded in 1992. Pam received the Global Luxury Award for top luxury industry achievers presented at the Global Luxury Forum in 2007 by Harper's Bazaar. Luxury Daily named Pam to its list of "Women to Watch in 2013." She is a member of Jim Blasingame: The Small Business Advocate's Brain Trust and a contributing columnist to The Robin Report.
Pam's latest book is Putting the Luxe Back in Luxury: How new consumer values are redefining the way we market luxury (Paramount Market Publishing, 2011). Her other books include Shopping: Why We Love It and How Retailers Can Create the Ultimate Customer Experience, published by Kaplan Publishing in October 2006; Let Them Eat Cake: Marketing Luxury to the Masses-as well as the Classes, (Dearborn Trade Publishing, $27, hardcover) and Why People Buy Things They Don't Need: Understanding and Predicting Consumer Behavior (Chicago: Dearborn Trade Publishing, 2004).