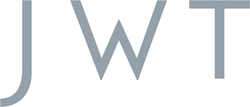 To stay ahead of the rapidly evolving trends in how consumers engage with brands, we are harnessing data to find new insights, innovative brand strategies, and ideas that drive business for our clients.
New York, NY (PRWEB) May 20, 2014
JWT announced today their premier Latin America-focused digital study, "Digilats." The research initiative explores digital trends and behaviors in nine key LATAM markets: Argentina, Brazil, Chile, Colombia, Ecuador, Mexico, Peru, Puerto Rico and Venezuela.
The study characterizes modern Latin American Internet users, what motivates them and how brands can better meet their evolving needs.
Developing markets of LATAM (specifically Argentina, Brazil, Chile, Colombia, Mexico and Peru) have outpaced the United States, the EU and the world average for GDP growth over the last decade. The study observed similar patterns across digital behaviors in these regions. Across the broader LATAM region, Internet penetration is at 43 percent, a fair measure higher than the global average of 34 percent. While LATAM is primed for exponential growth, the study also identified five key drivers influencing Internet adoption. These are: broadband infrastructure and connectivity speeds, hardware access and costs, government investment, urbanization and geographic dispersion, and economic health.
The study also delved into the different types of digital users across the region, identifying five distinct groupings. Understanding these user types provides critical insight into how marketers need to plan and execute their digital efforts in the region. Listed below is a summary of these user types.
The Checklisters
For Checklisters, engagement with the web is mainly about convenience. They make up 23 percent of the digital population and use the Internet primarily as a tool to keep in touch with family and friends, and for research prior to making a purchase. There is a higher concentration of Checklisters in Peru (41 percent) than in any other country. Their focus on purchase research makes them a prime engagement target for marketers looking to optimize their digital path to purchase.
The Cautious Sideliners
These users are prudent individuals, noted for being concerned about their privacy and security online. While Cautious Sideliners like learning new things on the Internet, they lag behind the other types in engagement with all digital activities other than email. They are also the smallest digital persona in LATAM, with only 11 percent falling in this group. Cautious Sideliners are most likely to hail from Argentina and Chile, and least likely to be found in Puerto Rico and Venezuela. They're more likely to be female and are the oldest of the digital types. Cautious Sideliners primarily access the Internet from a PC at home and spend the least amount of time online per week of any segment. They engage with social networks less frequently and tend to have the fewest connections. Online transparency is the key to engaging with this group.
The Social Enthusiasts
For Social Enthusiasts (20 percent of users), it is all about staying connected to friends and family and what's going on in the world around them, which at times leads them to be more susceptible to FOMO (Fear of Missing Out). As the name implies, they're the most social type, having the highest number of Facebook friends (262 friends, on average) of any segment. They are the youngest digital type, and are more likely to be male. They are most likely to hail from Colombia, Brazil and Mexico. Social Enthusiasts use a variety of devices to access the Internet, including PCs, smartphones and tablets. They are voracious multimedia consumers. Given their savviness with social media, marketers will need more than just a presence in social media to reach them; they'll need to come up with interesting engagement tools and programs.
The Web Scouts
Web Scouts love scouring the web for information about things that interest them. They regularly read about a wide array of topics online and use the web to find content, products and services that aren't readily available in their local markets. Web Scouts represent the largest digital type in Latin America (25 percent), with the greatest concentration in Argentina (32 percent) and the smallest in Peru (19 percent). Web Scouts are somewhat more female and a bit older than the other types. They are less interested in creating a digital brand for themselves on social networks and more interested in a pragmatic channel for information. If marketers are online, chances are Web Scouts will find you. Having content across multiple digital properties will give Web Scouts the sense of scale, ubiquity and importance of a brand.
The Addicted Netizens
And lastly, the Addicted Netizens (21 percent of users) – the most digitally engaged type. Addicted Netizens want to be connected all of the time – day or night – and experience anxiety when they can't surf the web. They have the highest number of existing brand connections online, and engage highly with the web across multiple activities. As expected, Addicted Netizens tend be a bit younger and access the web across multiple devices. You're more likely to find them in Puerto Rico (30 percent of users), Venezuela (28 percent) and Ecuador (27 percent), and least likely to find them in Argentina (14 percent) and Peru (10 percent). They spend the most time on the Internet (22 hours a week) and have the most friends on Facebook (277 on average). For Addicted Netizens, digital is an integrated part of their lives, not just another channel. The opportunity for marketers to engage with these users online is very strong, though the engagement needs to be smart, creative, unique and new, for this is a highly net-savvy group of users.
"Understanding our consumers and the world around us is critical to success," said Stefano Zunino, CEO of JWT LATAM and Head of Digital Worldwide. "To stay ahead of the rapidly evolving trends in how consumers engage with brands, we are harnessing data to find new insights, innovative brand strategies, and ideas that drive business for our clients."
JWT's Digilats is the result of a custom survey by JWT SONAR™, an in-house global insights and research team, created in partnership with leading planners from LATAM markets to design, execute and analyze quantitative and qualitative research. The study reflects studies conducted from May 17–June 1, 2013, surveying 9,000 adults aged 18+ in Argentina, Brazil, Chile, Colombia, Ecuador, Mexico, Peru, Puerto Rico and Venezuela, as well as insights from leadership and planners in these nine LATAM markets.
"As advertisers it is our role to harness the influences of culture and technology to engage consumers. Through Digilats we are aiming to better understand the Latin American market in the digital age, while identifying opportunities for our clients to not just respond, but drive change to grow their business," said Gustavo Martinez, Global President JWT Worldwide. "These insights highlight opportunities in some of the most important emerging markets within the LATAM region."
Download the full report here.
About JWT
JWT is the world's best-known marketing communications brand that has been inventing pioneering ideas for the past 150 years. Headquartered in New York, JWT is a true global network with more than 200 offices in over 90 countries, employing nearly 10,000 marketing professionals. JWT consistently ranks among the top agency networks in the world and continues a dominant presence in the industry by staying on the leading edge—from producing the first-ever TV commercial in 1939 to developing award-winning branded content today. For more information, please visit http://www.jwt.com and follow us @JWT_Worldwide.