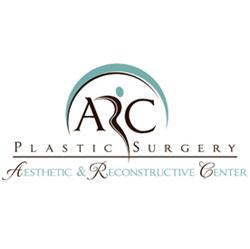 Miami, FL (PRWEB) May 15, 2014
Rhinoplasty is a special type of plastic surgery that involves the re-shaping of the external appearance of the nose. Common benefits include the improvement of breathing and airway function. It is a complicated procedure that involves a great deal of surgical experience. Dr. Jeremy White, a nose jobs Miami expert at ARC Plastic Surgery announces he is now offering closed rhinoplasty services.
The closed rhinoplasty approach is a minimally invasive procedure. Incisions are made on the inside of the nose so that they are hidden from view. The nose is shaped carefully until the desired result has been obtained. A significant amount of surgeon experience with this technique is required for proper execution. There is typically less swelling and faster recovery than with an open rhinoplasty, and no external scars result.
The goal of rhinoplasty is to preserve as much of the cartilage and natural structure of the nose as possible. The tip of the nose can be reshaped, instead of just removed and nasal bridge structures can be reconstructed and made smaller. The closed rhinoplasty method has many advantages, providing a way to maintain the natural and stabilizing attachments of the skin to underlying structures more effectively than open rhinoplasty, resulting in more consistent results.
Closed rhinoplasty requires that the surgeon makes an incision on the inside portion of the nose. This technique is difficult and requires years of experience. Dr. White is considered to be the best rhinoplasty surgeon in Miami, with years of experience.
About ARC Plastic Surgery:
Dr. Jeremy White is a plastic surgeon and Fort Lauderdale specialist trained in reconstructive procedures of the entire body, as well as otolaryngology (cosmetic and reconstructive challenges in the head and neck).
With his vast experience within the surgical industry, Dr. White has treated patients all over the world, receiving numerous awards for his work. However, aside from being honored, Dr. White's real success comes from achieving and exceeding his patient's requests, while at the same time minimizing their recovery time.
Over the years Dr. White has completed a number of successful surgical body procedures including (but not limited to): tummy tucks, arm lifts, buttocks lifts, thigh lifts, liposuction, and breast enhancements / reductions.
In addition to body enhancements, Dr. White is also a cosmetic surgery Ft. Lauderdale expert when it comes to facelifts, necklifts, facial fillers, chin implants, eye lid surgery, and nose lifts.
Before any surgical procedure is scheduled, the humble plastic surgeon Ft. Lauderdale expert ensures each patient is provided with counseling and advice pertaining to their specific personal physical goals.
To schedule a consultation, or inquire about the different surgical procedures ARC Plastic Surgery offers, call (305) 501-2000 or visit http://www.arcplasticsurgeons.com/.