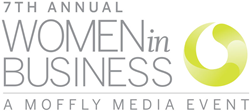 WESTPORT, Conn., U.S. (PRWEB) May 14, 2014
WHO: Moderator: Rebecca Surran, from News 12
Panelists: Joan Lunden, journalist; Robin Selden from Marcia Selden Catering and Brett Galley from Hollywood Pop
WHAT: Reception and panel discussion on Inspiring Entrepreneurship
WHEN: Wednesday, May 21st from 5:30pm to 8:30pm
WHERE: Hilton Stamford, 1 1st Stamford Place, Stamford, CT
The evening will be a forum for female professionals, business owners and entrepreneurs to mingle and network, share expertise and gain insight into new opportunities. A lively discussion will cover what it means to be a female entrepreneur in today's business climate, followed by a Q&A session with the panelists.
Women in Business will feature a dynamic panel of speakers, moderated by News 12 Connecticut's Emmy Award – winning anchor Rebecca Surran. Panelist will include: Joan Lunden, Journalist, Entrepreneur, Women's Health and Wellness Advocate, and Founder of Camp Reveille for Women; Robin Selden, Managing Partner and Executive Chef from Marcia Selden Catering and Event Planning; and Brett Galley, Director of Special Events and Co-Owner of Hollywood Pop, a Greenwich-based event planning company.
Moffly Media publishes six titles: Greenwich Magazine, Stamford Magazine, New Canaan-Darien Magazine, Westport Magazine, Fairfield Living Magazine and At Home in Fairfield County. Their titles span Fairfield County and are a trusted authority on the area and its citizens. Moffly Media's publications highlight the excellence, integrity, grace, and altruism of these extraordinary communities. Moffly Media takes their commitment to personal and civic responsibility seriously and consistently meets the high standards of the communities they serve. For more information, please visit their website at: http://www.ilovefc.com.