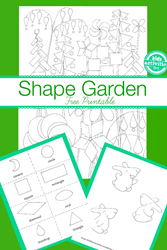 Learn math the fun way.
Dallas, TX (PRWEB) June 05, 2014
Learning math can be fun. A fun math shape game and farm games have been released on Kids Activities Blog. Play a fun math board game that teaches kids about shapes.
Setting up the shape board game is easy. Begin by printing out the 4 game board sections. Match the pieces and tape them together to create the game board. Color the shape garden game board.
Then cut apart and color the game pieces. Place them face down next to the game board.
Cut out the bunny and color the game piece. The board is ready to play.
Turn over the first card. Take the bunny game piece and hop on as many images of the shape as one can find.
Kids can play by themselves counting each shape as they move around the board or they can play with a friend by alternating turns. The one who finds the most shapes wins.
Farm activities are perfect for kids to start exploring the world of farms. Learning about farms is so much fun.
Learn about owls and make a fun owl hand print craft. Talk about this extraordinary bird and look up fun facts while crafting.
Easily make a fun farm themed sensory bin to create a miniature farm. Use popcorn kernels for the base and add in farm figures.
Other ideas include using a paper plate to make a cute barn craft. Montessori farm trays are also so much fun. There are several ideas to make farm themed books and to play a game called put the bead on the pig.
For detailed instructions and to get additional fun ideas, check out Kids Activities Blog this week. Come get inspired to have a blast together with the kids this week.
About Kids Activities Blog
Kids Activities Blog is a website created by two moms (who collectively have 9 children), Holly Homer and Rachel Miller. Their new book published by Page Street, 101 Kids Activities That Are the Bestest, Funnest Ever! will be released June 10. It is currently pre-selling on Amazon and Barnes and Noble. Kids Activities Blog is an interactive website that publishes fun things to do with kids twice a day. It is an amazing resource for moms, dads, grandparents, caregivers and teachers to find kid-friendly activities that create memories and sneak learning into the fun.