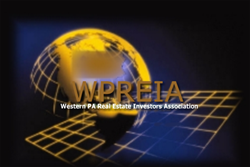 "Ron LeGrand is the real deal. He is not one of those fake TV house flippers. Ron has been making big money in real estate longer than many of us have been alive"
Pittsburgh, Pennsylvania (PRWEB) June 02, 2014
The Pittsburgh Real Estate Investors Association is bringing best-selling author and nationally known real estate investor Ron LeGrand into town on June 14th. This one day seminar will held in the Greater Pittsburgh Masonic Center in Pittsburgh's North Hills.
Real estate investing has created more millionaires than anything else in American history. The reason for this is simple. Anyone can buy real estate with no money. All that is required to buy real estate is knowledge of how to structure the deal. That is what Ron LeGrand is coming to Pittsburgh to teach. This is not a flashy smoke and mirrors promotion, this event is geared towards people who want to leave their old lives behind, examples of successful Ron LeGrand students can be found all across America and several of them will be in attendance.
Real Estate creates income without consuming the asset. Stock and bond investors are quick to point out the returns that come with paper investments. What they fail to understand is that to capture that profit the investors must liquidate the asset. Not true for real estate. Real estate will produce income for as long as the guild stands. In Pittsburgh we have buildings that predate the Civil War. Long term real estate holdings are the safe way to grow generational wealth.
The Pittsburgh Real Estate Investors Association is a club of real estate investors who come together to educate themselves about investing. The club has secured a real estate legend to teach an all-day seminar in Pittsburgh. Ron LeGrand has been educating real estate investors for over twenty years. He has personally bought and sold over 2000 single family houses. Ron will be in Pittsburgh for a one day only seminar. Attendees will learn how Ron buys and sells houses using none of his own money or credit.
Ron LeGrand is a legend in the real estate investing world. There are very few people alive who can compare their investing career to that of Ron LeGrand. He has been investing in property of all sorts since 1974. He has been teaching other real estate investors how to be entrepreneurs since the early 1980's, so many of Ron's students have gone on to become successful teachers that he has earned the moniker "The Millionaire Maker". Nationally known real estate educators like Robyn Thompson, Dave Lindahl, Kathy Kennebrook, Scott Meyers, and many others owe their success to Ron LeGrand.
Ron is a sought after national speaker. He has shared the stage with notables like Suze Orman, Donald Trump, Robert Kiosaki, Loral Langenmeier, Jay Leno, Rudy Giuliani, and many others. He has spoken to crowds of over 20,000 people.
Doctors, dentists, chiropractors, accountants, lawyers and other professionals have sought Ron's teachings for decades. People from every job category and walk of life have learned how to create full time income with part time work, and now the people of Pittsburgh have that opportunity.
According to Pittsburgh native Josh Caldwell; "my wife and I were both able to quit our six figure income jobs because of Ron LeGrand. Ron is the real deal. He is not one of those fake TV house flippers. Ron has been making big money in real estate longer than many of us have been alive".
Tickets for the potentially life changing event are on sale now. The cost to attend is $58 per entity. Each person is permitted to bring one guest. Lunch will be provided at the event. As a special promotional opportunity Josh Caldwell of the Pittsburgh Real Estate Investors Association is personally going to pay half of the tuition for the first fifty people who respond. Josh is doing this because he believes in his heart that Ron LeGrand can change people's lives. Josh is a student of Ron's and owes much of his own personal success as a real estate investor, author, and radio show host to an event like this one many years ago. To claim your ticket go to http://PittsburghREIA.com and use Promo Code "Josh" to get your tickets at a 50% discount. Hurry this discount only applies to the first fifty people who use it.
Anyone who is interested in learning more about real estate investing as a means to gain financial freedom is encourage to join the Pittsburgh Real Estate Investors Association. Membership is open to anyone regardless of prior experience. The only requirement is a good attitude and a desire to learn. For more information visit PittsburghREIA.com.