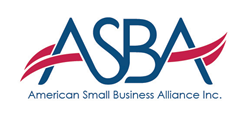 Columbia, Maryland (PRWEB) May 14, 2014
Throughout its period of existence, ASBA, a SDVOB event planning, management, marketing and call center support company, has earned its reputation for its no cost event option. This summer, ASBA celebrates its thirteen year anniversary of specializing in no cost events.
ASBA delivers unique, trendsetting options in the event planning arena. Since its founding, ASBA has delivered no cost event planning services to both corporate and government sectors nationwide. ASBA offers event planning services from the pre-event planning stage, on site event support, through post event reporting. No cost events can be any size, small or large, depending on your organizations needs. Organizations who are interested in hosting an event with limited or zero budgets benefit from ASBA's unique no-cost contract option contract because it allows for the flexibility to design an event that supports itself. By designing an event that supports itself, the larger the event grows, the more the funding grows.
About
American Small Business Alliance was founded in 2001 by Tariq Shane, former Army Intel Captain and Gulf War Veteran. ASBA is an event planning, management and marketing company that works with corporate and government agencies. ASBA specializes in planning customized trade shows, conference, social and major events across the United States. Designed to have every client's event needs fulfilled under one roof, ASBA presents an offering of impressive services; such as site selection and logistics management, meeting facilitation, event management, audio visual, graphic design, conference support, event administration and administrative support.
For more information about no cost events or to schedule a consultation, please visit the American Small Business Alliance, Inc. website at http://www.asballiance.com or contact Sarah Schaffer at 301-596-6031 or sschaffer(at)asballiance(dot)com.