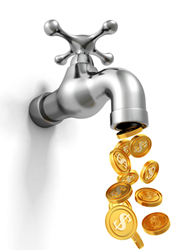 (Your City).Plumbing is the most powerful, and memorable connection with potential customers - simple and clear
Columbus, OH (PRWEB) May 20, 2014
Try to imagine a more memorable or effective domain name for a plumbing business in Boston than:
Boston.Plumbing
AAA Domain Register, a leading domain name registrar and web hosting company, has an extensive portfolio of city.plumbing names like Boston.Plumbing for immediate lease or sale.
Start the search today at: http://aaadomainregister.com/plumbing.html
Businesses with an established brand or business name can also register "BusinessName.plumbing" with AAA for significantly less than at other popular registrars.
A domain name with the new .plumbing name is simple, direct, and easy to remember. It's also a terrific marketing opportunity.
The new generic Top-Level Domain name (gTLD) .Plumbing is one of the most popular domain name extensions among nearly a thousand gTLDs being issued this year by ICANN, The new domains are expected to draw interest mainly from small-business owners seeking web addresses that more closely relate to the products and services they sell than the domain names that are currently available to them.
To find out more about how .plumbing can jump start any web marketing campaign, and make a web site stand out in the crowd, visit http://aaadomainregister.com/plumbing.html
AAA Domain Register is a part of the One World Hosting corporation, a trusted web services company since 1997, and CNET's #1 choice for small business.